Kansas senators pass bill to ban 'diversity, equity, and inclusion' statements in hiring process, impacts public universities
The Kansas Senate has passed a bill that will ban public colleges in the state from using diversity, equity, and inclusion (DEI) statements in their hiring processes. 
Senator J.R. Claeys is the driving force behind the bill, claiming that DEI is part of the "rotten tree of reverse discrimination" and that it is nothing more than "an ideological loyalty oath." 
"DEI and its siblings CRT (critical race theory) and SEL (Social-Emotional Learning) are divisive ideologies that promote a toxic woke culture in our schools," Claeys said in an update from his Kansas Statehouse email. "Imagine being told an outside force is working against you in life and you have no control through your choices to be successful. That's DEI…" 
Claeys' goal with the proposed bill is to remove requirements that an individual would provide in the hiring process, "articulating their experience … in diversity, equity, or inclusion." 
Harold Wallace III is the new director of the Office of Diversity and Inclusion (ODI) at Wichita State. He is making it a goal to revamp ODI to the popular hub it used to be when he attended the University. Wallace hopes that the bill's pass will not impact his future plans for ODI.
"The (overall) goal for DEI work is to no longer need DEI work," Wallace said. "But it can't be taken away until we have done our part to really take care of the issue." 
The DEI bill passing in Kansas will mostly impact ODI on campus, and it has passed during a turbulent time for those who rely both on DEI and ODI. 
"We have to be realistic with ourselves, some of us have learned biases and some of us have unlearned biases," Wallace said. "So it's really gonna be hard for us to get to a space where we (ODI) are no longer needed, but to try to obliterate DEI work in the United States, (in) any state is an uncomfortable place to be."  
Some students on campus have issues with the bill as well. 
"I don't think removing mandates on diversity and inclusion would in any way stop the conversation from happening," AJ Haynes, WSU student and ODI worker, said. "Because we're still trying to figure out what diversity is and what diversity looks like … So, if you remove that, we're taking a huge step backward and I don't think that's fair to anybody," Haynes said. 
Kansas is not the first state to remove DEI statements from higher education. 
Florida Gov. Ron DeSantis has proposed legislation that would ban public institutions from relying on DEI statements in hiring processes as well. 
Texas A&M University, the University of Texas, and the University of Houston all have stopped using DEI statements after Texas Gov. Greg Abbott informed them that DEI hiring practices violate state and federal employment laws. 
Leave a Comment
About the Writer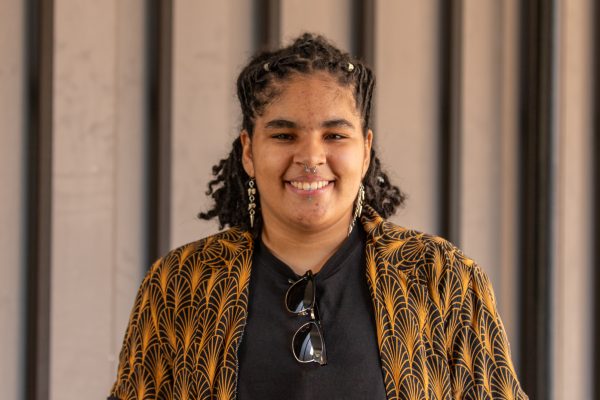 Maleah Evans, Reporter
Maleah Evans is a second-year reporter for The Sunflower. They previously worked as a copy editor. Evans is a sophomore, majoring in history with a minor...