Open Streets ICT-WSU unites Shockers with the rest of Wichita
Open Streets ICT-WSU, a free neighborhood event, shut down two miles of 17th Street — from Oliver to Grove — for mingling, walking and biking. 
The event on April 16 was a community-building event between Wichita State and the rest of the city.
Over 5,000 people attended, according to Wichita State's Office of Engagement Director NaQuela Pack.
"Open Streets is a free community event to encourage folks to come out in a healthy way and connect," Pack said. "It was an opportunity for the university to do an open house for departments to come out and show their creativity and innovation."
According to Pack, this Open Streets collaboration between Wichita State and the City of Wichita was first thought of before COVID-19, but the idea got dropped during the pandemic. 
When Pack heard about the idea, she thought it would be a good opportunity for the "Shocker neighborhood" to get involved in the community and brought it back.
Pack worked with Matt Martinez, a supervisor for Wichita's Parks and Recreation department, who has worked on past Open Streets ICT events, which inspired this one.
Open Streets had four main hubs. 
The Chester Lewis Learning Center had recreational activities to help teach STEM to kids. Kirby's offered a spot along the road to chill and listen to live music, and across the road, Ulrich Museum had crafts for kids. Fairmount Park offered physical activities, such as Zumba. Red Bud Trail combined various groups, such as WSU's history department, the Kansas African American Museum and Habitat for Humanity.
Nearly 100 diverse vendors attended, according to the Open Streets ICT's Facebook page. Food trucks and stands sold everything from fried catfish to macaroons, and artists showcased their products.
Many churches, nonprofits and government services advertised their services, as well as candidates running for positions such as mayor and Wichita's Board of Education.
Several WSU student organizations also attended, including the Ulrich Museum of Art and GoCreate.Pack said she hopes Open Streets ICT-WSU will be an annual event. To see other Open Streets events in Wichita visit wichita.gov/ParkandRec/OpenStreetsICT
Leave a Comment
About the Writer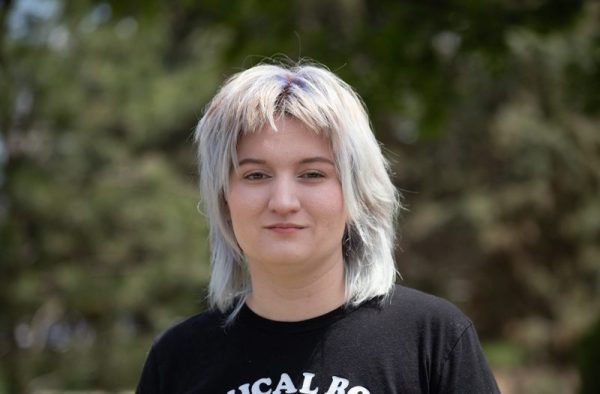 Sarah Beauchamp, Former reporter
Beauchamp was a reporter for The Sunflower.