'Best moment ever': Adult learner of the year looks ahead to teaching career
Elementary education student Jennifer Johnson was routinely checking her messages when a peculiar email caught her attention. It invited her to attend a banquet she had never heard of to potentially receive an award she didn't know existed.
"I got a letter… and I thought it was spam at first," Johnson said. "I literally messaged (the Office of Online Learning and Adult Learning), and I was like, 'Is this a real thing?'"
After confirming the invitation's legitimacy, Johnson rearranged her schedule to attend the annual Adult Learning of the Year ceremony, a celebration hosted by the Office of Online & Adult Learning to honor adult-learner students and community partners. She was shocked to learn she had been nominated for and won the Adult Learner of the Year award.
"I was able to bring both my mom and my children. It was so special to me that they were able to be part of that honor," Johnson said. "They started crying a little bit; I started crying. It was amazing."
From student to teacher
Johnson was first inspired to pursue a career in elementary education after a difficult transition between schools during her fifth-grade year.
"We didn't have common core standards quite yet. We didn't have No Child Left Behind," Johnson said. "I moved from California, where I was more advanced … to Kansas, and I was behind. And that was huge for me – mentally and emotionally."
The 'No Child Left Behind' law, added to the Elementary and Secondary Education Act in 2002, was created to hold schools accountable for the educational growth and development of students. Johnson, however, who attended elementary school nearly 10 years before the law was created, didn't have the essential services to help her succeed.
Johnson had mentally given up, but her teacher refused to let Johnson throw in the towel on her education. Lesson by lesson, Johnson caught up with her peers. 
She was inspired to pursue a career in education, hoping to do for other children what her teachers did with her.
"There was so much going on, and I needed someone to be my friend," Johnson said. "I needed someone to be just nice to me and kind, and she was. I want to be the adults to these kids that I needed when I was younger. I want to have that impact."
After graduating high school and a difficult semester at Allen Community College, Johnson decided to reprioritize her needs before returning to school later in her life.
"I was not ready for (college). I didn't have the life experience," Johnson said. "I wasn't able to juggle work plus school at that time."
Johnson also had other ambitions, like getting married and having children. Years later, after the youngest of her three kids became self-sufficient, Johnson returned to college as an adult learner.
"I had that bedtime, where (my children) went to bed at 7 p.m., and I didn't go to bed until 10 p.m. or midnight," Johnson said. "It's like that perfect timing for online school." 
Johnson began at Butler Community College before transferring to Wichita State in 2019. Despite a brief hiccup due to the COVID-19 pandemic, she stayed on course with her program. 
With her graduation approaching next fall, Johnson now puts theory into practice by working once a week as a student teacher for kindergarteners at Isely Elementary.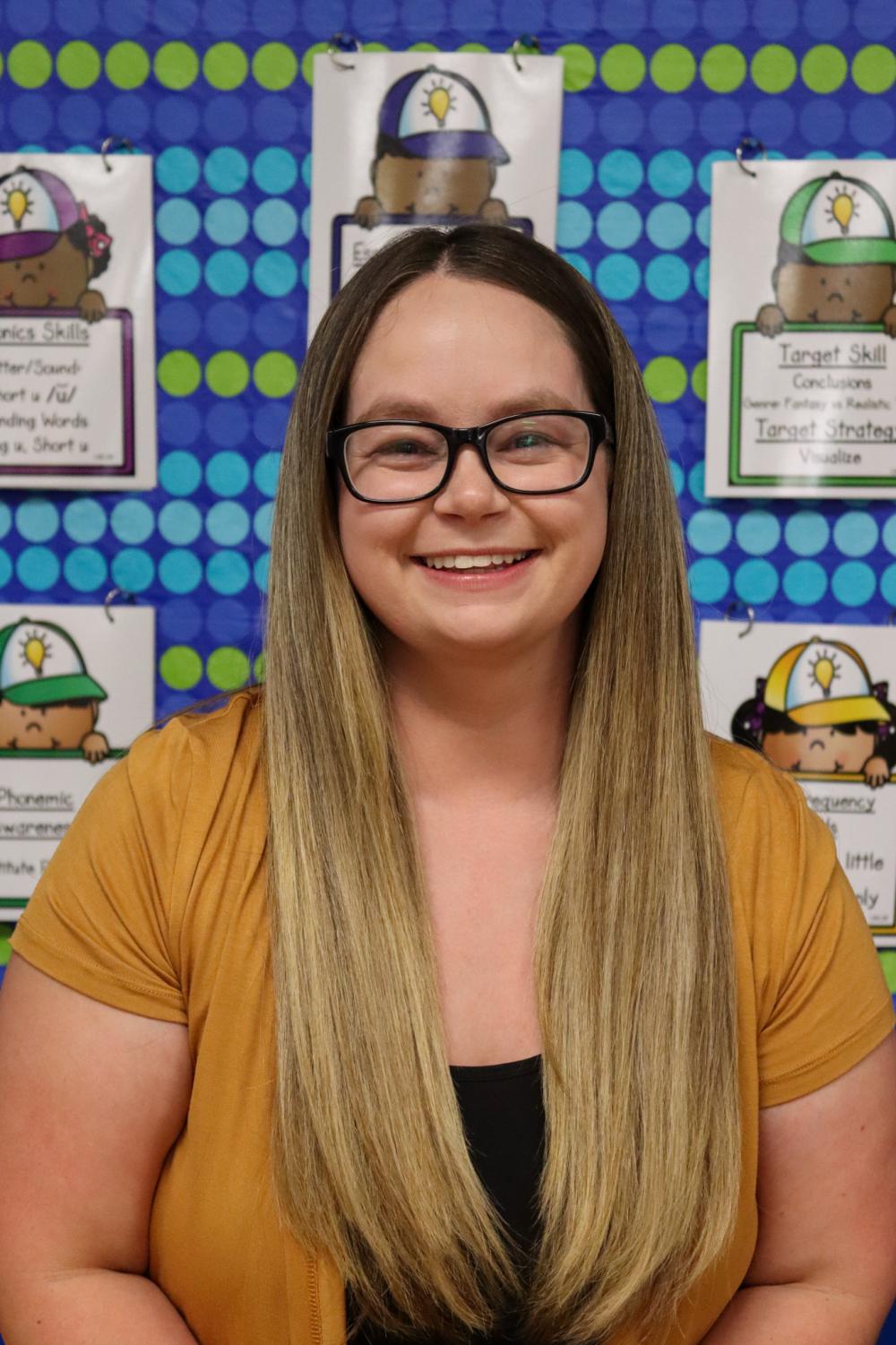 Ready to empower minds and change lives
Before Johnson could join a classroom setting as an educator, she needed the right teaching techniques. Robin Folkerts, a School of Education assistant professor, was eager to serve as Johnson's mentor upon meeting her last year in her social studies methods course. 
Folkerts said Johnson was open about her circumstances, like being a first-generation student, an adult learner and having children that still needed a mom present. Even with all of Johnson's responsibilities, she consistently kept her professors up-to-date.
"She was just so proactive," Folkers said. "Knowing that she had all this other stuff going on … her quality of work and her character just really stood out to me."
When Folkerts saw the announcement asking for Adulter Learner of the Year award submissions, she didn't hesitate to nominate Johnson. Folkerts herself had been nominated for several awards as a first-generation student and wanted to pay the kindness forward to honor Johnson for her work ethic.
"She doesn't ever make excuses. She reminds me of this little duck … she's working so hard under the water, but she looks like she's floating," Folkerts said. "She just kind of makes it all look easy, but I know it's not easy at all. I really wanted to nominate somebody who was really stepping up and holding it all together."
Johnson's supervising teacher and mentor, Jenny Burrus, also recognized similar traits in Johnson.
"She really wants to get to know the kids as people," Burrus said. "She's just very caring and kind to the students and very helpful. She's always (asking) 'What can I do? Who can I help?'"
While graduation will be "bittersweet" for Johnson,  her excitement to teach in her own classroom is immeasurable.
"It's going to be the best moment ever," Johnson said. "I'm looking forward to meeting my students and figuring out all their little quirks and figuring out how I can tailor my classroom to them."
Above all, Johnson looks forward to leaving an impact on her students – the same that shaped the course of her life. Johnson is confident that support from her teachers, as well as her favorite quote by Diane Ackerman, will motivate her in and out of the classroom. The quote reads "I don't want to get to the end of my life and find that I lived just the length of it. I want to have lived the width of it as well."
"I'm going to put (the quote) in my class as a reminder to me," Johnson said. "Because if I can get to the end of my life and realize that I helped one student, that's going to be more than enough for me."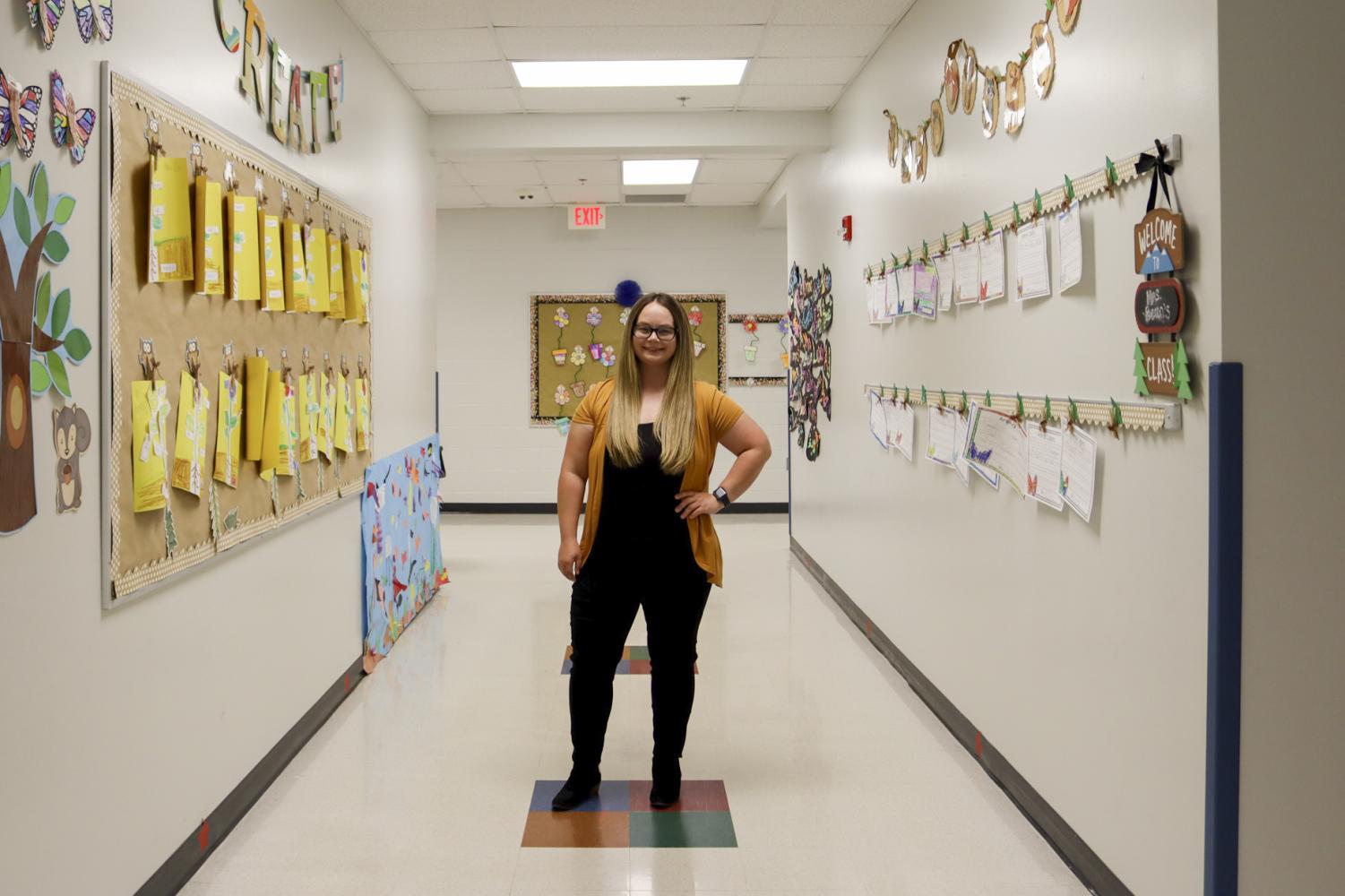 View Comments(1)
About the Contributors
Allison Campbell, News Editor





Allison Campbell is the news editor for The Sunflower. A South African native, Campbell is a junior pursuing a journalism and media production...
Garima Thapa, Photographer
Garima Thapa is a second-year photographer for The Sunflower.