'Very tense situation': Student recounts fear during false active shooter alarm in Ablah
Please note that this story discusses aspects of gun violence.
A false active shooter alarm was triggered during building maintenance while multiple students were studying in Ablah Library on Tuesday, May 9. The pre-recorded alarm went on for at least a minute and directed students to find an exit.
"It was all very sudden," sophomore William Kieu said. "They just kind of left us in the dark in a very, very tense situation."
The pre-recorded alarm announced the presence of an active shooter and instructed those in the building to calmly proceed to the nearest exit. 
"The entire building was getting upgraded on our alarm system and that (the alarm) is one of the features of the new system," lead electrician Aaron Conyers said. "It was merely a contractor accident."
Kieu, like many students on campus during finals week, was studying on the second floor of the library. After the alarm was shut off, an overhead announcement stated that there had been no real threat.
"There wasn't really any reason for me to believe that it wasn't real," Kieu said. "So obviously, it was scary."
Even though it was a false alarm, Kieu and other students in the library said they felt fear and confusion.
Kieu recalled that despite the distressing message being played, the students around him did not move to follow the alarm's directions of finding an exit.
Much like how many learn "run, hide, fight," WSU's protocol in the case of an active shooter or armed intruder is to "avoid, deny, defend." Despite this protocol, it is not clear whether or how Wichita State makes individuals aware of it. 
During the false alarm, Kieu said he was not sure what to do in the event of an active shooter, despite the protocol. 
"There wasn't really any clear set protocol as to where to go or what to do," Kieu said. "More education around how to react in an active shooter situation I feel would be beneficial."
Mental health resource:
Those in need can contact COMCARE's 24-Hour Hotline & Community Crisis Center at 316-660-7500.
Leave a Comment
About the Writer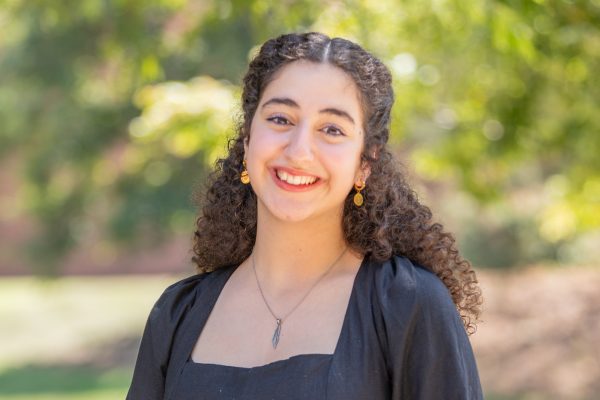 Salsabila Attaria, Arts and Culture Editor
Salsabila Attaria is the arts and culture editor for The Sunflower. Attaria is a health science major.  She previously worked as a reporter and assistant...