Cody Herrin, American hero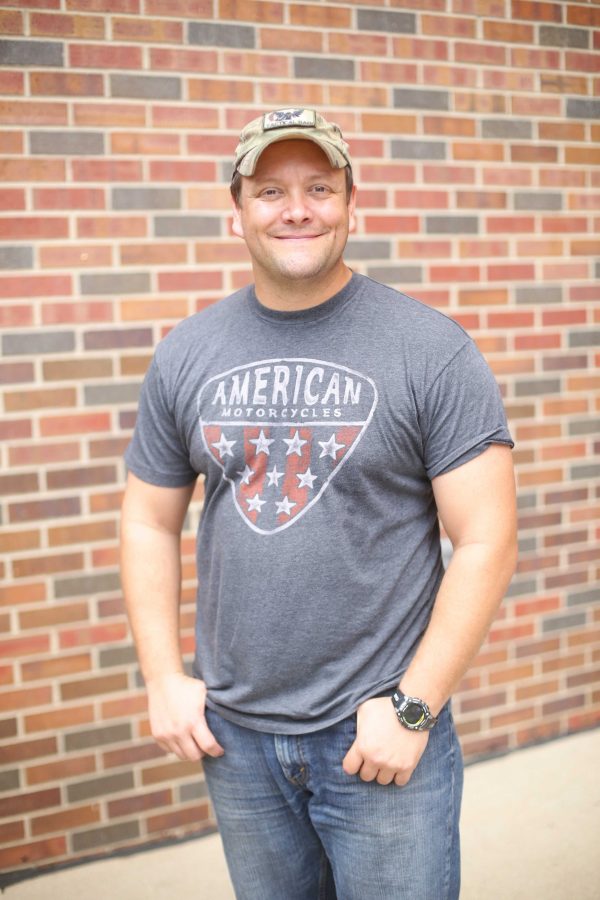 Cody Herrin has blown up deadly weapons in Iraq and guarded the president and secretary of state in Israel, but when he graduates summa cum laude from Wichita State this December, it will be his outstanding service to the university that will leave, perhaps, his largest mark to date.
Herrin grew up in Buhler, Kansas, a small town about 50 miles northwest of Wichita, and after graduating high school he joined the Army. Two years before 9/11.
College would have to wait.
Herrin excelled in the military, earning a spot with the elite Army Rangers in Savannah, Georgia.
In Iraq, he was part of a team that sought out and destroyed Saddam Hussein's secret stockpile of deadly weapons.
"We would blowup up to 210 tons a day, every single day," Herrin said. "It took a year and a half to deplete his weapon stores on one site. And there were multiple sites.
"The amount of weapons he had was amazing. We were doing hundreds of tons a day."
After Iraq, Herrin joined a private security detail in Israel, working for the Department of Defense. His job: protect high-level U.S. officials, including President George W. Bush and Secretary of State Condoleeza Rice.
After four years of active duty and 10 years of federal service, Herrin finally made his way back home.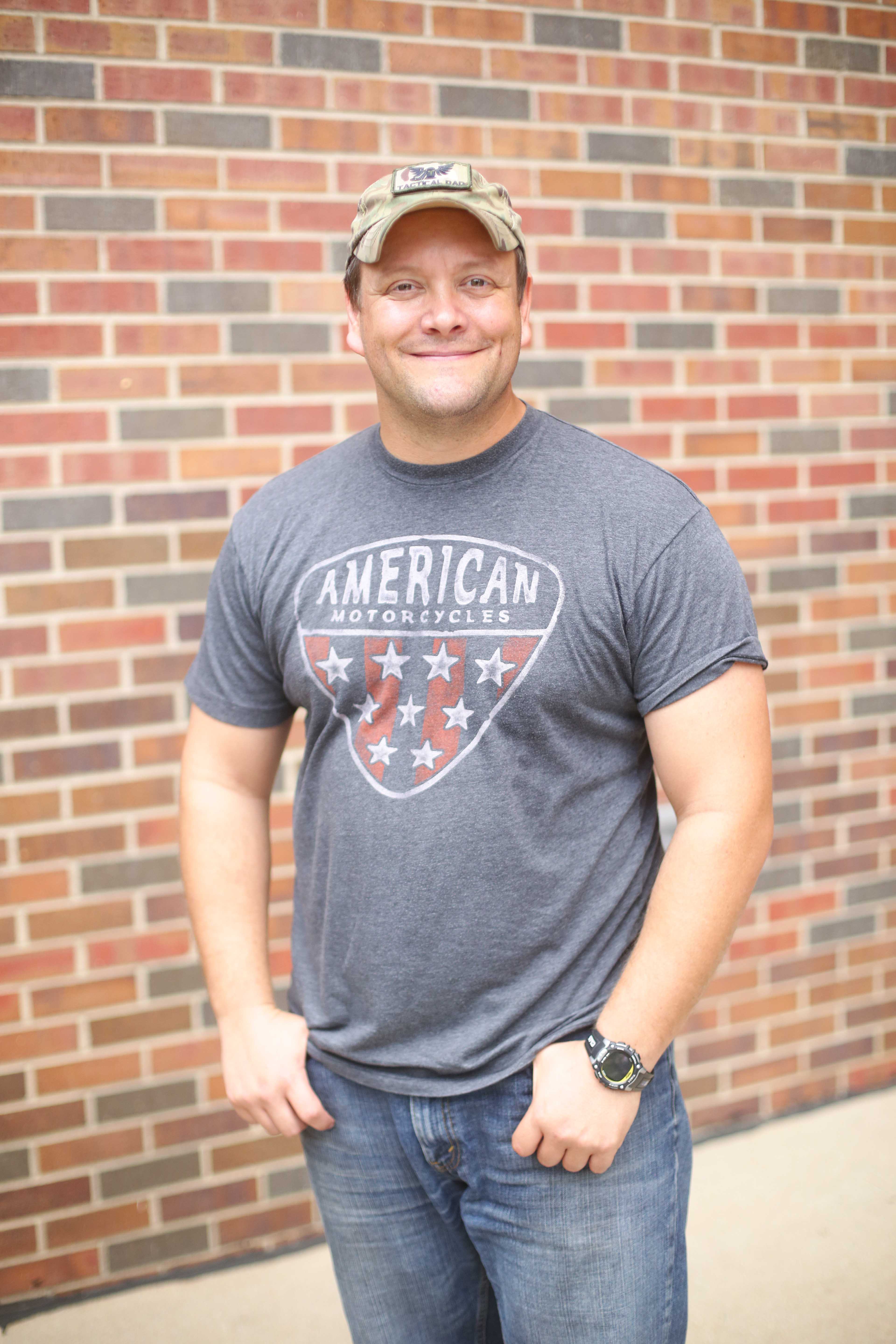 Julian Kincaid
After being gone so long, Herrin said he was anxious to come home.
"And WSU was a great choice that had the subjects I wanted to study," Herrin said. When he chose his major — chemistry, biological science and aging studies – his goal was to pursue a career as a physician's assistant. But lately a different passion has "become all consuming."
"Doing research in bio-diesel with Professor (Mark) Schneegurt in biology," Herrin said. He spends hours in the lab with Schneegurt, which was something he has been been interested in doing for the past ten years.
"We're going to try to possibly turn that into a company after I graduate," Herrin said. He said he is still considering physician's assistant school or a master's degree in biochemistry.
Along with spending time with his family and keeping up with his studies, Herrin also finds time to tutor veterans in the veteran student center, which he helped open on Veterans' Day in 2013.
"This entire space was turned around in two weeks time," Herrin said. "From the shady 1980s smoking lounge that it used to be – in two weeks' time they had carpet in here, we had furniture donated, (physical plant workers, many who are veterans) volunteered their own time to come out here and fix up the place."
Herrin is also involved with Veterans' Upward Bound and the veterans' coalition. He started, with fellow-veteran Tom Lezniak and Sarah Sell, the Student Veterans Organization at Wichita State to help veterans transition from military life to college life.
"Military life and college life are two starkly different environments," Herrin said. "Having the veteran students be more successful has been a real passion of mine."
After WSU, Herrin helped start veteran organizations at other universities around the state, including Friends, Newman, Pittsburg and Washburn.
"We're kind of taking this idea and building it in a box and then delivering that to other campuses so they can have similar results," Herrin said.
Herrin said some of the events he helps organize through the veteran organization, like bubble soccer, inner-tube water polo and push-up challenges, are a way to let veterans get the college experience they missed while they were serving their country.
"It's like I always tell people: 'You went in the service because a lot of times you don't have the money to go to college … these four years you really get to have the experience you missed out on.
"You may be a little older, you may have kids, you may have a lot of other things going on, but participate in all of it and have fun.' That's crucial."
About the Contributor
Chance Swaim, Former Editor in Chief
Chance Swaim was the Editor in Chief of The Sunflower from fall 2017 to spring 2018.

Swaim was a graduate student in the English Department working...