Hargrove guides Shockers to fourth consecutive win in debut
Wichita State women's basketball head coach Linda Hargrove had less than a week to get the Shockers to adapt to a new head coach in preparation for Friday's game against Indiana State. Despite trailing by one at halftime, the Shockers outscored the Sycamores 17-5 in the third quarter in route to a 56-42 win over ISU.
The Shockers only allowed one basket from Indiana State for the first six minutes of the quarter, scoring 11 unanswered points. Junior Keke Thompson capped off a 14-2 run with a layup and free throw before ISU ended the scoring drought with a three-point basket.
Junior Jeliah Preston answered back with a three pointer with 36 seconds remaining in the quarter, giving the Shockers an 11-point lead at the end of the third. The Sycamores cut the lead back down to eight to start the fourth quarter, but two free throws and a layup from junior Angiee Tompkins put the Shockers back up by double digits.
Two layups by junior forward Rangie Bessard and a basket while drawing a foul by sophomore Sabrina Lozada-Cabbage extended the Shockers' lead by 18 points with 2:36 remaining. Bessard recorded her fifth double double of the season, leading with 12 points and 11 rebounds.
Thompson scored 12 points and dished out four assists while junior Tamara Lee added 11 points coming off the bench. Tompkins added five points while snagging eight rebounds.
WSU (9-10, 4-4) takes on Loyola in Chicago on Sunday at 1 p.m.
Leave a Comment
About the Writer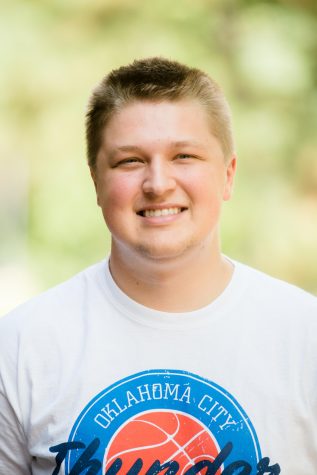 Grant Cohen, Former reporter
Grant Cohen was a reporter for The Sunflower. Cohen majored in communications with an emphasis in journalism with a minor in sports management.