Best of Wichita: Fairmount College of Liberal Arts and Sciences gets best college nod
The Fairmount College of Liberal Arts and Sciences (LAS) was selected as this year's Best College at Wichita State.
With more than 350 respondents, LAS received 41 percent of the votes.
Supporting approximately 5,000 students, LAS is the largest college on campus — housing 17 academic departments.
The departments under the LAS umbrella include Anthropology, Biological Sciences, Chemistry, Criminal Justice, the Elliott School of Communication, English, Geology, History, Mathematics and Statistics, Modern and Classical Languages and Literatures, Philosophy, Physics, Political Science, Psychology, Social Work, Sociology and Women's Studies, and Religion.
LAS is also home to the Hugo Wall School of Public Affairs which moved to the college in fall 1993. LAS also oversees the General Studies program and the Intensive English Language Center.
With the scope of LAS being wide it involves the departments being spread across many buildings on campus.
Dean Ron Matson said he feels the title of Best College fits LAS well.
"I think LAS is the best college on campus because we're working really hard to develop a culture that is friendly to students and a culture that brings our students the very best, high-quality education in their chosen majors," Matson said.
Matson said LAS is in "full swing to participate in the Innovation Campus."
At this point, the Criminal Justice Department is planning to move to the new Law Enforcement Training Center being built near the Marcus Welcome Center.
Matson said that as LAS looks at next year they are hoping to reallocate resources to highlight specific departments that are changes in how they support students.
Fundraising is a major focus for LAS over the next few years, Matson noted.
"We continue to work hard to raise money for our special projects and for our students," Matson said. "We're raising millions of dollars to support students in terms of scholarships in our work with the Foundation as we spend the next three years wrapping up the capital campaign called Shock the World. We're also working really hard to raise funds for distinguished professorships and distinguished chairs."
LAS is also working to increase its relationships with other colleges on campus, Matson said.
"We're deeply involved with the College of Fine Arts in terms of their new applied science degree that will have to do with video and audio in the beginning and then will do some 3D graphics after that," Matson said.
Leave a Comment
About the Writer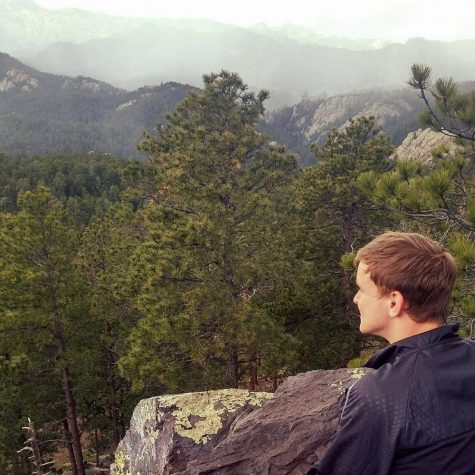 Sam Belsan, Former eporter
Sam Belsan was a reporter for The Sunflower.