Best of Wichita: Dempsey's Biscuit Co. creates best new restaurant
With all of the fast food chains and sports bar type restaurants being so common in Wichita Dempsey's Biscuit Co. burst onto the scene with a new style.
Extravagant fried chicken sandwiches along with the ever-popular chicken and waffles earned the restaurant a whopping 50 percent of the vote for best new restaurant. Dempsey's Burger Pub also won best burger in Wichita and with their success in the past they decided to expand.
"It was an idea that our boss had and we shared and it just kind of came into fruition with the space opening up with the space we already know in the neighborhood." general manager Sebastian Gordon said
Dempsey's Biscuit Co. resides almost right across the street from the Burger Pub and was something new management and ownership was eager to try out.
"I think the food is phenomenal. I think it's neat concept and there's nothing else like it." Gordon said.
Since it has only been open for a short time the hype surrounding the restaurant has been high and there's been days where the line's been out the door for more than an hour thanks to buzz around Wichita.
"It's crazy. I really enjoy it." employee Zoe Flippin said. "It's definitely not what we expected going in because kind of a mixture between a counter service and a table service so it was a a lot of figuring things out as we went."
Most of the employees at Dempsey's Biscuit Co. also work at the Burger Pub so it was already like a family going in. With that much time together the transition was seamless and made for a good atmosphere.
"A lot of us are working 50 hour weeks and we're always here and none of us mind we love our jobs we're very happy to be here." Flippin said.
The two main things to attribute to Dempsey's Biscuit Co.'s success would be the quality of the food and the creativity. People are always going to come back to a place with delicious menu items and many people around Wichita especially young people love something unique that they aren't used to.
Both Gordon and Flippin tabbed the Belmont as one of the favorite menu items at the moment. They also noted the chicken and waffles have been a big hit among customers.
"It's got everything on it. It's got fried chicken on a biscuit covered in gravy with pickles bacon cheese and fried egg." Gordon said.
Gordon also talked about how he is probably the biggest fan of the food at Dempsey's biscuit Co. and credited his chef Dillon Narcisi for having the best waffle recipe around.
"It takes lots of love and a lot of work. It's a long process but it turns out a great product." Narcisi said.
"We've got really lucky that Dillon has found a crew of really good guys." Gordon said. "It seems like the cooks that we have really care and that makes a huge difference."
Dempsey's Biscuit Co. is currently open Tuesday through Sunday and closed on Mondays. Gordon said that a ton of prep is required on Mondays to keep the restaurant going throughout the week. They're hoping to start running business on Mondays as well once the prep process gets a little easier and the staff grows.
Narcisi touched on the notion that kids love to try new foods and whatever they hear about they're going to want a piece of and he's glad that has given the restaurant success thus far.
"It's something different and that's what the young people want to eat is whatever is happening and what's new." Narcisi said.
Leave a Comment
About the Contributors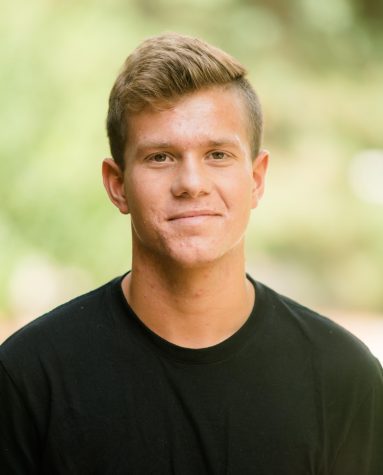 Nick Beach, Former reporter
Nick Beach served as a reporter for The Sunflower. Beach served as a sports reporter and columnist, as well as a movie critic. Beach is from the coastal...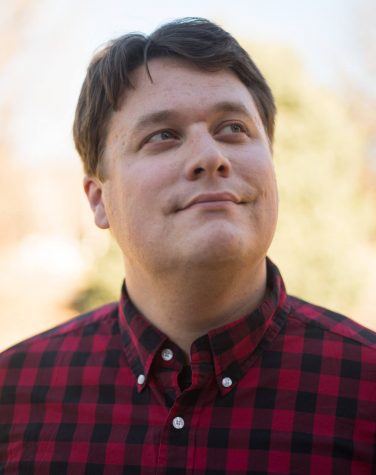 Matt Crow, Former Sports Editor
Matt Crow is the Sports Editor for The Sunflower. Crow is a senior at Wichita State majoring in communications with an emphasis is electronic media. He...