Best of Wichita: Dempsey's Burger Pub challenges food scene
Ever craved a burger with some coffee under the bun?
Dempsey's Burger Pub will be serving a burger with boneshaker espresso rub sometime soon, because the Reverie Espresso Burger is one of their most popular specials.
According to Henry Do, Dempsey's kitchen manager, Dempsey's has been supporting local businesses with their special burgers from time to time and the espresso burger special supports Reverie, a Wichita coffee shop. The boneshaker espresso rub used in Dempsey's burger is named after the popular Boneshaker Espresso Blend at Reverie.
The key to making the Reverie Espresso Burger good was mixing coffee and a sweet taste to form the rub, Do said.
"If I didn't have a good palette I don't think our specials would be selling," he said.
The burger specials at Dempsey's are served on a one to two week rotation. The key to keeping people coming back for burgers like the French Onion Soup Burger is Do, who basically takes gourmet meals and makes them into burgers, he said.
For instance, Do decided to make the onions on the burger taste like French Onion Soup and added a really good cheese, since french onion soup has good cheese, he said.
Dempsey's bartender Chris Spear said the Hot Hawaiian KOBE burger is the top selling burger at Dempsey's, as well as his own personal favorite.
"Everything about it is different from what you would make in your backyard," he said.
Spear described the jalapeno pineapple chutney used on the burger as "very flavorful" and said he thought the pretzel bun helped make it unique.
In the 2016 ICT Burger Battle, Dempsey's Hot Hawaiian KOBE won an award for the most inventive burger in Wichita, which is the first time Dempsey's entered the competition since opening about two and a half years ago, Do said.
Dempsey's also received an award for having the most gourmet burger with their Apple Bourbon Brie special burger.
A burger is only the sum of its parts, or ingredients, and Spear said they don't freeze any ingredients at the pub.
The burger patties all come from Creekstone Farms in Arkansas City, Do said.
"The majority of everything is local," he said.
One of the more interesting burgers at Dempsey's is the Egg Burger because it involves putting a fried egg on the burger patty, which sounds and looks messy.
"It's normal for me to see an egg on a burger now," Dempsey's GM Sebastian Gordon said.
Gordon said he now finds himself craving an Egg Burger because of how much he has liked it after eating it at Dempsey's.
The current special burger being served at Dempsey's is the Truffle Shuffle burger, which comes with bacon (of course), an angus patty and truffle flavored mac-n-cheese.
"People really love it so we bring it back," Do said.
If you want a flavorful and unique burger, Dempsey's is your place.
Leave a Comment
About the Contributors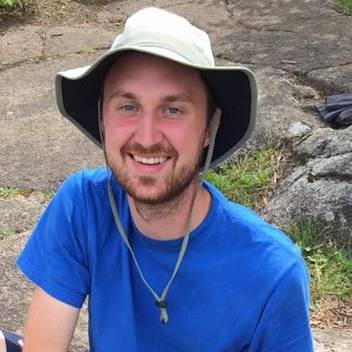 Brennen Smith, Former reporter
Brennen Smith was a reporter for The Sunflower.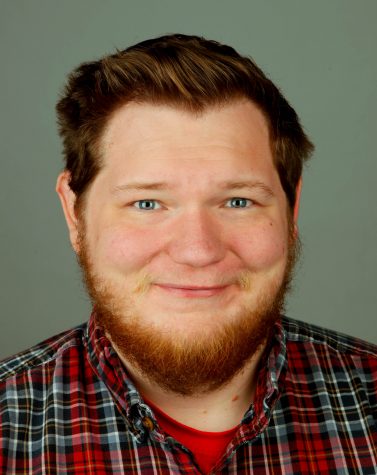 Brian Hayes, Former Photo Editor
Brian is the photo editor at The Sunflower. Hayes is a junior majoring in mass communication with an emphasis in journalism. He is from Wichita. Hayes enjoys...