Best of Wichita: Nifty Nut House continues to have best treats
Nifty Nut House has the best treats in Wichita, voters in this year's Best of Wichita Guide said. 
Nifty Nut House, located in downtown Wichita, has been in business for more than 72 years. They were established in 1937 in Wichita and the shop has stayed in the same family for now three generations.
The Nifty Nut House has more than 3,000 items, some that are difficult to find elsewhere. 
"When I first went to Nifty Nut House, I was very surprised about how many different options there are," customer Taylor Patchin said. "They sell things that I've never even heard about before."
They offer fresh roasted nuts, dried fruit, chocolate covered nuts, chocolates, fresh homemade fudge, candy, gummies, and sugar free items.
Nifty Nut House best sellers include the mixed nuts two-pound gift box, whole roasted salted cashews, and their "Millennium Mix" gift box which includes chocolate covered nuts and cashews.
One thing  Nifty Nut House is well known for is their wide variety of sugar-free items. They offer 23 items that are sugar free. From chocolate, to gummy worms, to espresso beans, they carry sugar-free options that other competitors or stores do not.
"My dad is diabetic. Nifty Nut House carries several items that are sugar free that he can have," customer Janet Cervantes-Hageman said. "We make sure to visit Nifty Nut House whenever we want to take him a special treat."
Other things Nut House sells that other local stores such as a candy called "Zots" which are sour candies that fizz and dissolve in your mouth. A lot of the candy they sell are candies that used to be in stores 20-30 years ago.
"I like how I can get things there that are things I grew up with that you can't find anymore," customer Julie Fruhauf said.
Nifty Nut House also sells candies that can be used for baby gender-reveal parties. They offer "It's a boy" or "It's a girl" gum cigars, chocolate cigars, and "Whirly Pops," which are oversized lollipops.
Along with gender-reveal parties, Nifty Nut House sells wedding candies and color-specific candies for other events as well. If a customer is having a party with a specific color scheme, they can find it at the Nut House.
Nifty Nut House is hard to miss, located on the side of the building they have a mural of squirrels in a tree scavenging for nuts that takes up the entirety of the wall.
Visit them at 537 N Saint Francis St.
Leave a Comment
About the Contributors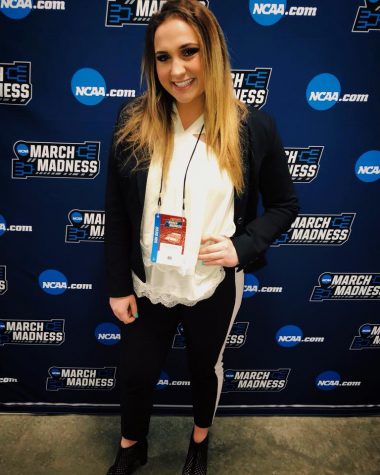 Aliyah Funschelle, Former sports Reporter
Aliyah Funschelle was a sports reporter covering men's basketball for The Sunflower. She studied sports management at Wichita State, and worked as a Campus...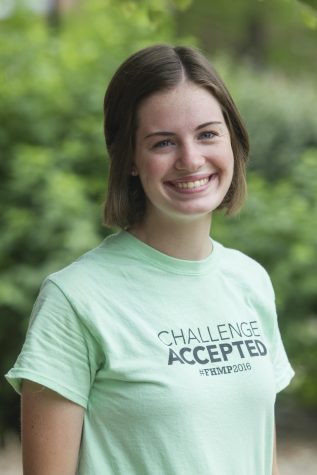 Hannah Roberts, Former photographer
Hannah Roberts was a photographer for The Sunflower. Roberts majored in entrepreneurship and minored in communications. She was born and raised in Wichita,...