Best of Wichita: Saul gravy at Doo-Dah Diner
Brutus killed Caesar. And if food wars were a real thing, The Brutus — a tower of chicken-fried steak, hash browns, and sausage gravy, topped with eggs — would plot the justified assassination of the Caesar salad.
Voted Best Breakfast in Wichita, Doo-Dah Diner offers mouthwatering favorites for every diner enthusiast. From corned beef hash to chicken and waffles, the downtown diner offers hearty dishes for any breakfast diet.
But make no mistake: the true measure of a diner will always be its chicken fried steak. Some restaurants nail it, especially in Wichita, and some restaurants don't.
Doo-Dah sits hidden beside Kellogg and Broadway, near Gander Mountain, with an anything-but-flashy sign. The parking lot fills each morning, and the crowd sticks around for brunch and lunch.
At $14.99, The Brutus is one of Doo Dah's priciest dishes, and more expensive than any self-respecting diner-goer would pay for a chicken fried steak on its own. But The Brutus takes the classic dish to another level.
It all starts with the plate, which is pretty much a saucer. Loaded with The Brutus, it must weigh close to five pounds.
The steak serves as a foundation for caramelized onions, which blend well with the hash browns stacked on top. The steak, onions, and hash browns are drowned in rich gravy, which retains the integrity of the sausage without being too overwhelming. The gravy made me want to take it home, refrigerate it, and cut it into thick slices for a sandwich. I've never had a gravy sandwich, but I would try it for The Brutus.
Wash it down with coffee. Don't look back. Save the salad for some other time.
Leave a Comment
About the Contributors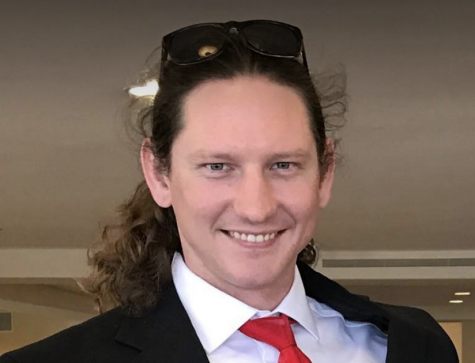 Chance Swaim, Former Editor in Chief
Chance Swaim was the Editor in Chief of The Sunflower from fall 2017 to spring 2018.

Swaim was a graduate student in the English Department working...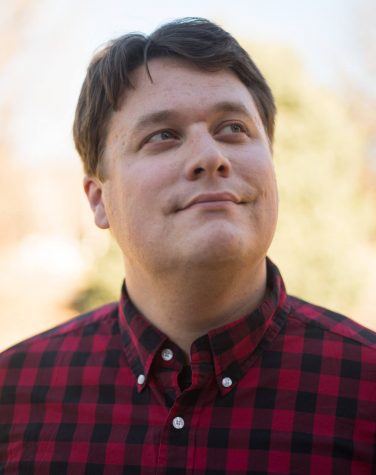 Matt Crow, Former Sports Editor
Matt Crow is the Sports Editor for The Sunflower. Crow is a senior at Wichita State majoring in communications with an emphasis is electronic media. He...