Women's tennis clinches ninth-straight MVC title on senior day
The Wichita State women's tennis team hosted Illinois State and Bradley in their final MVC matchups for the season. WSU entered Saturday undefeated (5-0) in conference play.
Wichita State vs. Illinois State
In their first matchup with Illinois State, the Shockers quickly claimed the doubles point and won all six singles matches.
The Redbirds did not have enough players to compete in all three doubles matches, therefore forfeiting one match. The teams decided to play one more match between the top doubles pairs from each school, going to a third match if the teams were tied after two.
The Shockers duo of Gabriela Porubin/Fatima Bizhukova defeated Marcia Tere-Apisah/Jelena Karla Vujicic 6-3. The third doubles match went unplayed.
In singles play, Wichita State earned two points because of forfeits by Illinois State and a third point after Valerija Gercar resigned from her match against Ting-Ya Hsu due to injury.
The three remaining singles matches were played to completion.
Porubin beat Gabriela Sprague of Illinois State in two sets (6-1, 6-2). WSU's Giulia Guidetti defeated Marcia Tere-Apisah (6-2, 6-1).
The Shockers' only senior — Tanaporn Thongsing — finished out singles play against Vujicic. Play ended after a tie-break in the second set with Thongsing winning both sets (6-4, 7-6).
Wichita State defeated Illinois State 7-0.
Wichita State vs. Bradley
In the second matchup of the doubleheader — versus Bradley — WSU claimed the doubles point after Hsu/Thongsing defeated Ariel Dechter/Aimee Manfredo (6-3) and Porubin/Bizhukova defeated Ashley Thai/Natalia Barbery (6-3).
In singles play, four Shockers won both sets and kept their opponents to one win or less per set. Porubin swept Alexa Brandt (6-1, 6-1), Hsu swept Malini Wijesinghe (6-0, 6-1), Marija Mastilovic — who was playing in place of Guidetti — swept Julie Martin (6-1, 6-1) and Thongsing swept Ariel Dechter (6-0, 6-2).
The match between Bizhukova and Barbery remained unfinished due to Barbery retiring in the second set.
Marta Bellucco — who had not played against Illinois State due to forfeits — finished out the Shockers' domination of Bradley with her sweep in two sets (7-6, 7-5).
Wichita State defeated Bradley 7-0.
Next for the Shockers:
The Shockers (Overall: 15-8, MVC: 7-0) head to Normal, Illinois as the no. 1 seed for the Missouri Valley Conference Tournament next weekend. WSU will face the winner of the no. 8/no. 9 matchup on Friday.
Leave a Comment
About the Contributor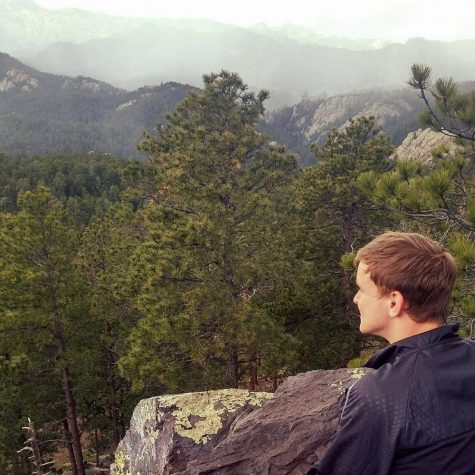 Sam Belsan, Former eporter
Sam Belsan was a reporter for The Sunflower.