Women's tennis falls to Arkansas in NCAA Tournament
The Wichita State women's tennis team faced No. 19 Arkansas in the first round of the NCAA Tournament. This is the Shockers' ninth-straight trip to Division I postseason play.
Wichita State swept their competition in the Missouri Valley Conference regular season and tournament play (7-0) earning an automatic bid to the NCAA Tournament.
Arkansas entered the match with a 17-9 overall record — 7-6 within the SEC conference. Their last 15 matches were against nationally ranked teams — of which they won eight duals — earning them a top-20 ranking.
In this matchup, the Shockers were looking to claim their second all-time win in the NCAA Tournament as well as their second all-time win against opponent in school history.
Gabriela Porubin and Giulia Guidetti are the only two WSU players that returned to the NCAA Tournament.
In doubles play, the WSU duo of Marta Bellucco/Giulia Guidetti gave an edge to Arkansas with their 3-6 loss to Natsuho Arakawa/Shannon Hudson.
The No. 84-ranked doubles partners Gabriela Porubin/Fatima Bizhukova faced No. 28-ranked Guilia Pairone/Leolia Jeanjean of Arkansas. Porubin/Bizhukova claimed the win 6-4.
In the deciding doubles match, Tanaporn Thongsing/Ting-Ya Hsu fought valiantly against Ana Oparenovic/Mia Jurasic of Arkansas. The Shocker duo held with the Razorbacks to tie at 5-5, but lost the next two games to lose 7-5 giving Arkansas the doubles point.
Guidetti gave the Shockers a strong start in singles play with her solid defeat of No. 45 Shannon Hudson (6-1, 6-1).
Wichita State lost the next two singles matches. Bellucco falling to Arakawa (1-6, 4-6) and Porubin losing to Pairone (2-6, 1-6).
The Shockers gained a glimmer of hope through Bizukova's two-set win over No. 64 Oparenovic (6-4, 6-1). This put Wichita State down by one point against Arkansas.
In the third flight match, Thongsing fell to No. 111 Jeanjean (3-6, 4-6) giving Arkansas the final point needed to win the dual and send the Shockers home. Hsu's match with Jurasic remained unfinished.
The Shockers end their season 18-9 overall. This was also graduating senior Tanaporn Thonsing's final match.
Next season, the women's team begins their journey through the American Athletic Conference with their eyes set on a tenth-straight NCAA Tournament bid.
Leave a Comment
About the Writer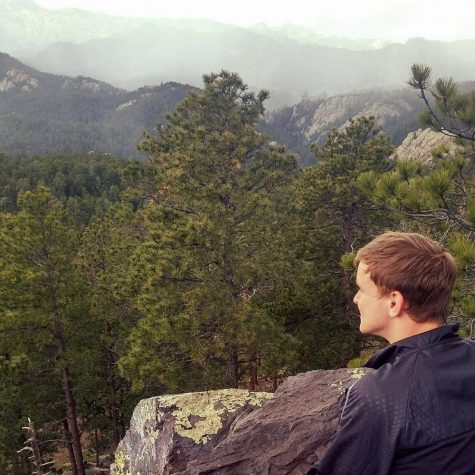 Sam Belsan, Former eporter
Sam Belsan was a reporter for The Sunflower.