When did it become uncool to have class outside of the classroom?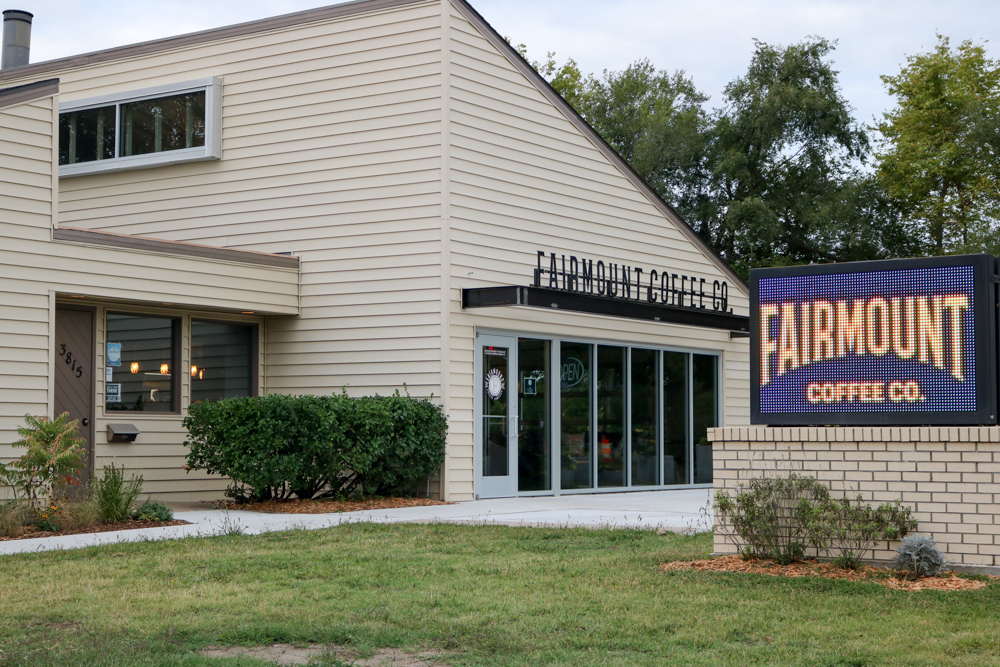 Wichita State was founded as Fairmount College by a Christian church. But it's not a Christian university. Everyone, regardless of religion, is welcome at Wichita State, and nobody is complaining about its religious roots — we've got other things to complain about.
WSU sells overpriced degrees, not religion.
Fairmount Coffee Company is a remodel of the Lutheran Student Center on 17th Street, a coffee shop aiming to promote a sense of community between the Fairmount neighborhood and WSU. Though the shop is owned by the Holy Cross Church, which founded the Lutheran Student Center, it sells coffee, not religion.
Like Mead's Corner, which is owned by First United Methodist Church, Fairmount Coffee Co. is an outreach ministry. It aims to bring students, Fairmount residents, and people from all walks of life together to study, read, chat, and play board games — the typical things you do at a local coffee shop. They're both non-profits aiming to break even, with any extra money going toward their individual missions.
Sam Kier, the student who was offended by the relocation of his chemistry class to the coffee shop because of his ADHD (citing the loud environment … inside a coffee shop), said, "it was never really about religion." That contradicts his saying Fairmount Coffee Company's religious affiliation and ties to the Lutheran Student Center raised additional concerns. Penning a letter to the Freedom from Religion Foundation seems to seal the deal that his objection came down to religion.
Judging whether or not you'll feel comfortable stepping inside the doors of a business based on the owners' religious association is intolerant, narrow-minded, and much more religiously-isolating than three visuals with religious connotations in the shop — one Bible quote in the back room that reads like a Pinterest inspirational quote, a sign up front that gives the definition of coffee as "liquid that smells like fresh ground heaven," and an anchor above a desk in the back room with information about the Lutheran Student Center.
Christopher Line, legal fellow with the Freedom From Religion Foundation, sent a letter to President John Bardo after being contacted by Kier. In the letter, he said the coffee shop is "filled with Bible quotes and other religious iconography" —  a bit of a stretch.
The class was likely moved to Fairmount for the purpose of having a relaxed, student-friendly environment — not to push a theology on students.
I'm not sure what this student's religious beliefs are, nor do I care, and I don't think he should care that a coffee shop used for his classroom is associated with Lutherans. Was this student asked to read Bible verses or listen to a sermon? Were religious recruiting pamphlets handed out to the class? No religious push was made. You'll find more blatant religious imagery on the back of a student's laptop — inside of a classroom — than what you'll find at Fairmount Coffee Company.
The objection of one offended student to an alternative learning environment that happens to have religious ties shouldn't spoil things for everyone else. This student should have talked to his teacher first instead of making a non-situation into a religious debate.
When did it become uncool to have class outside of the classroom?
About the Writer
Andrew Linnabary, Digital Managing Editor
Andrew Linnabary is the 2018-2019 Digital Managing Editor of The Sunflower.

He is a senior studying journalism and minoring in English. Linnabary is...