Women's tennis showing up to serve at Fairmount community cookout Saturday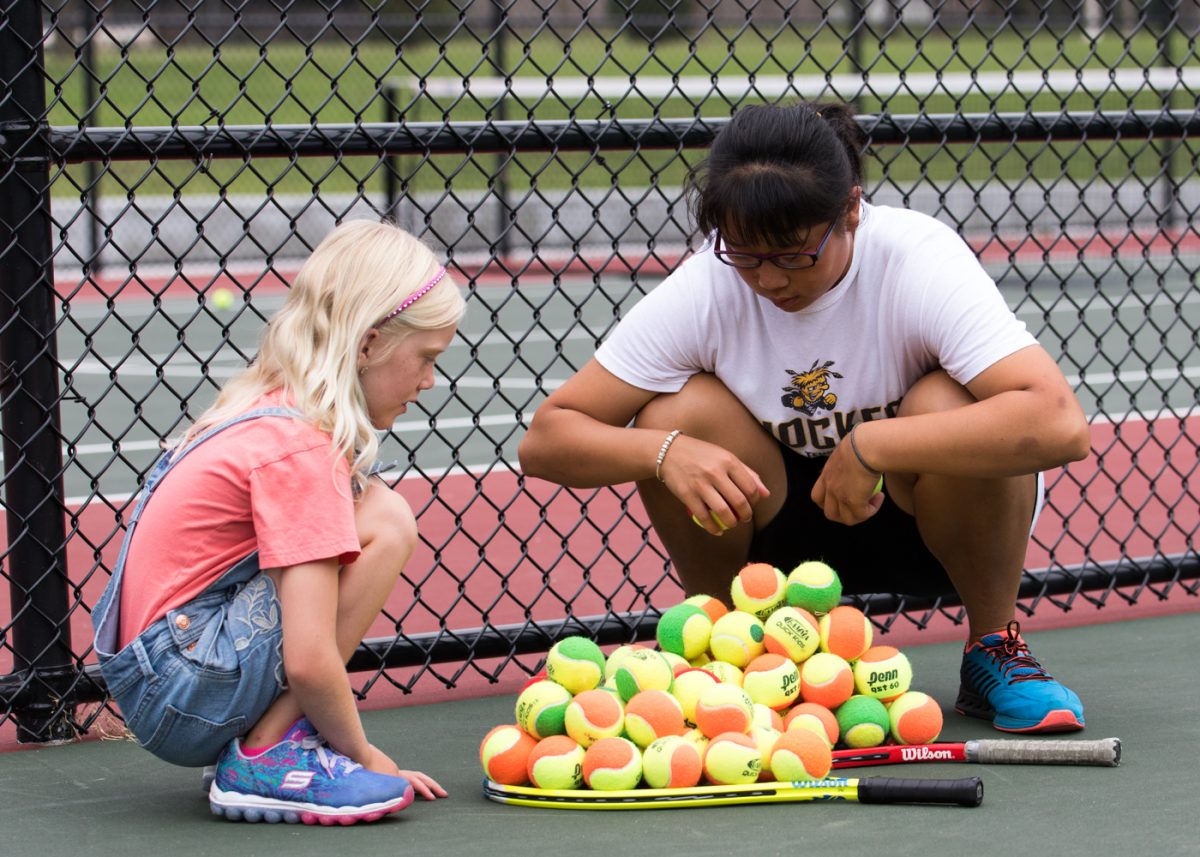 The Wichita Police Department and the Wichita Parks and Recreation Department are hosting a community cookout in Fairmount Park Saturday, and, since the park has a recently renovated tennis court, the Wichita State women's tennis team is adding their rackets to the mix.
The cookout, hosted by the WPD's North Patrol, will run from 11 a.m. to 3 p.m. The women's tennis team will tentatively be at the park from around 10 a.m. until noon to play exhibitions and give lessons to anyone — kids or adults — interested in learning. They will provide mini tennis nets for kids to play on, along with rackets and balls for anyone to use.
"I wanted to highlight this beautiful new tennis court and draw some attention to it," Women's Tennis Head Coach Colin Foster said.
The two tennis courts at the park were redone about a year ago. One became an updated tennis court, the other a futsal court.
Foster was notified about the event by Ted Ayres, general counsel emeritus and leader of the Shocker Neighborhood Coalition.
Foster and his team held a tennis clinic in the park about a month ago with help from Ayres and the city's parks and recreation department. It was a come-and-go event open to all ages.
"Everyone had a good time," Foster said. "We said we didn't want this to be a one-time thing."
The goal of bringing tennis and the team to the park is for everyone to have some fun along with their food, Foster said.
"Whether we make a new fan for Wichita State tennis or make someone fall in love with the game, we're just here to have some fun," Foster said. "Hopefully, people come out and have a good time. Wander over to the park and pick up a racket. We'd love to have you."
---
If you go …
What? Tennis with the Wichita State women's tennis team at a community cookout in Fairmount Park
When? Saturday, Oct. 7. Tennis with the team from 10 a.m. to 12 p.m., cookout from 11 a.m. to 3 p.m.
Where? Fairmount Park, 1647 N. Yale St.
---
About the Writer
Andrew Linnabary, Digital Managing Editor
Andrew Linnabary is the 2018-2019 Digital Managing Editor of The Sunflower.

He is a senior studying journalism and minoring in English. Linnabary is...