Former Shocker turns ball-spinning hobby into career with Harlem Globetrotters
Basketball-spinning sensation is turning the heads of hundreds of thousands through her viral skills videos on social media.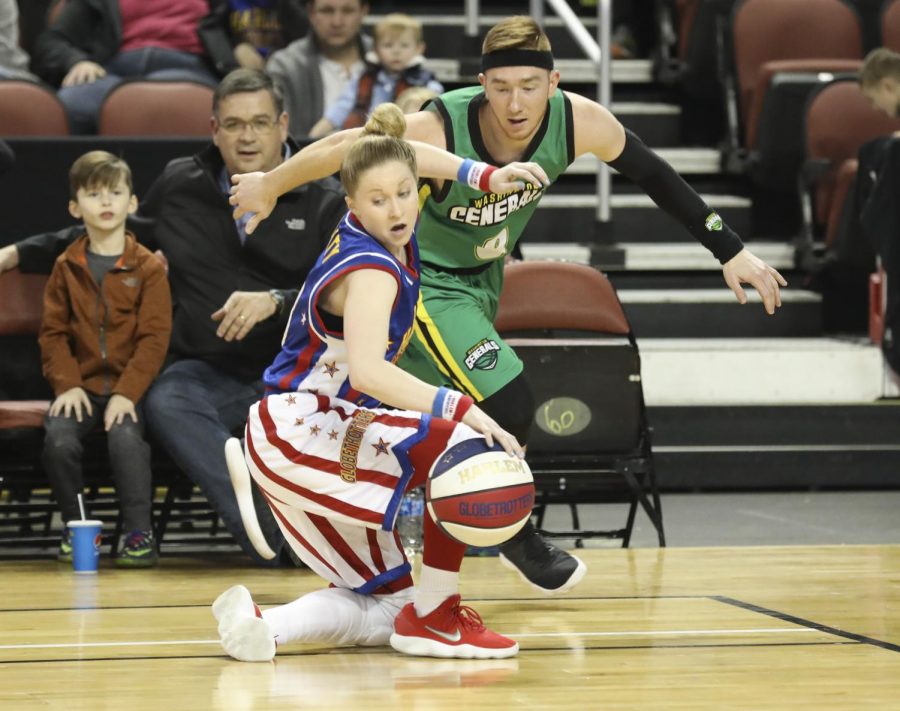 Courtesy Instagram | @HannahLMort
Hannah Mortimer's basketball career keeps spinning.
Once a walk-on for former Wichita State coach Jody Adams-Birch, Mortimer had aspirations of a professional basketball career. But at 5-foot-4, her ambitions were leveled.
She put her passion for basketball behind her and attended Kansas State University for her freshman year of college. But without a basketball, Mortimer would grow stir-crazy.
Nowadays, Mortimer can rarely be found with a basketball not at arm's reach.
Mortimer, or "Mighty" as she's referred to on the court, is a rookie for The Original Harlem Globetrotters.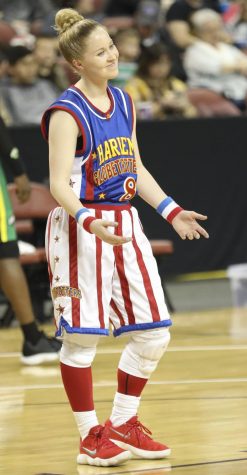 Mortimer, a Salina native, is a recognized Internet sensation. Thanks to her growing audience on Instagram and Facebook, Mortimer has built a strong following for her ball-spinning skill videos. With the help of her videographer — twin sister Haley — Mortimer has turned heads of hundreds of thousands online.
Mortimer developed her ball-handling skills beside the help of her dad, Vaughn, in their driveway. Vaughn was never much of a basketball player himself. His passions were limited to wrestling, and his jump-shot was average. He could, however, spin the ball on his finger, impressing 10-year-old Hannah. Mortimer bugged Vaughn until he revealed the secret how-tos. Mortimer said she mastered the ability in a day or two.
Vaughn leaned in and said, "You're going to be the next Lynette Woodard," he said.
Woodard, a graduate of Wichita North High, signed with the Globetrotters in 1985, becoming the first female to play with the Globetrotters.
But simply spinning wasn't enough. After watching the 2002 movie "Like Mike," Mortimer learned to spin the ball across her arms. Then, the challenge became spinning the ball, and transferring it to other objects — like her toothbrush, a guitar, a book, or a ballpoint pen.
The most challenging? "Probably the toothbrush," she said.
When she's home, Mortimer said she'll be up late working on crafting new tricks. She'll stay up past midnight, sometimes waking her dad when she loses the ball.
"He's supportive of it," Mortimer said. "Hopefully he waves it off."
Her spinning skills circulated the Internet and quickly amassed 100,000 views — at that point, Mortimer thought her hobby could be something more than just a way to pass the time. Sometimes, Mortimer will scroll through Facebook and see videos featuring snippets of her video compilations. One video, she said, had more than seven million views.
In no short time, scouts for the Globetrotters reached out to Mortimer and asked her to tryout. She made the team and is now halfway through her rookie tour.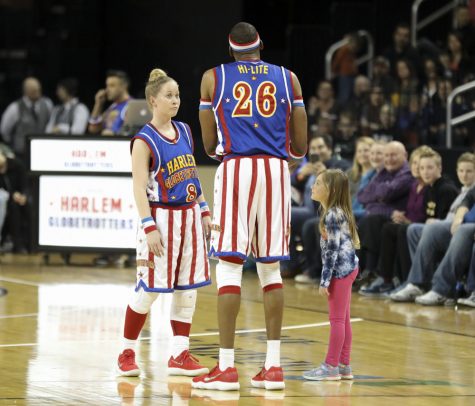 A year ago, Mortimer and her step-mother went to see the Globetrotters at INTRUST Bank Arena. Her step-mom bought her a red-and-white-striped basketball, and Mortimer said, "I'm going to play for them."
Saturday — a year following that night — Mortimer returned to Wichita, this time on the court, to play in front of her family, friends, and former teammates at INTRUST Bank Arena.
Mortimer has played at some of basketball's premiere stages, like sold-out shows in Madison Square Garden, TD Garden, the AT&T Center, and others.
"Playing in Madison Square Garden, that's when you know you've made it in basketball," Mortimer said. "Never did I think I'd get an opportunity like that."
Mortimer has played in more than six states in her tour so far. The Globetrotters will complete a 350-game 30-country international tour later this year.
Globetrotters sport unique nicknames given to them by fellow players. "Mighty" represents Mortimer's tiny size and might skills, she said, or as she often jokes, the name represents her "mighty good looks."
Part of being a Globetrotter, Mortimer said, is being able to inspire people every day. At 5-foot-4, Mortimer likes to share her own struggles as a motivator for children.
"
It doesn't matter how tall or how fast you are. If you have a dream, then you can conquer it."
— Hannah Mortimer
"I want to inspire the next generation," Mortimer said. "It doesn't matter how tall or how fast you are.
"If you have a dream, then you can conquer it."
Mortimer the greatest lesson she has learned is to not be afraid of failure.
Mortimer passed up the opportunity to play college basketball her freshman year. After a year at Kansas State, she started to weigh offers from Division II schools, but few intrigued her. She elected to go Wichita State and tryout for a walk-on spot.
Adams-Birch loved her persistence, and the fit evolved into an eventual scholarship Mortimer's senior year.
Adams-Birch said she was grateful to have played "a small role" in being able to award Mortimer a scholarship her senior year.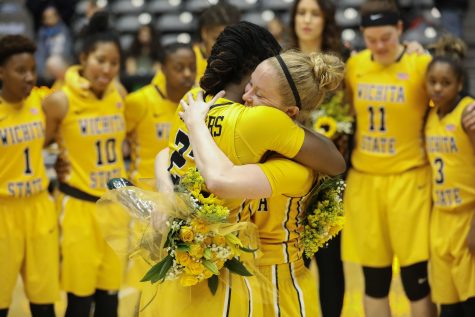 "Hannah has a pure love for basketball," Adams-Birch said. "You could tell the game meant something more to her. Basketball is representative of a lot of great things in her life."
Adams-Birch, a former point guard for the 1991 National Champions Tennessee Vols, shared a special bond with Mortimer. Adams-Birch, who was only 5-foot-5 herself bonded with Mortimer over the unique ways to use speed and angles to score on the floor.
But where Mortimer impressed Adams-Birch the most was with her ability to inspire others.
"When you talk humble and kind, Hannah is the example," Adams-Birch said. "She embraced every opportunity. She continues to give. And as a coach, that's a blessing."
Adams-Birch would frequently see Mortimer around the stands before and after games showing off her tricks to children in the stands. Kids would gravitate to Mortimer, waiting to see her ball-spinning skills up close.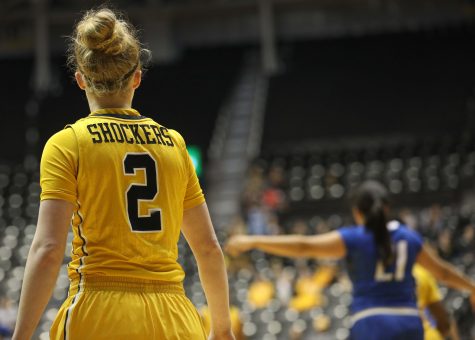 Mortimer said she stays inspired because she "was once the little girl in the stands, too."
She said the best feeling is seeing kids' faces light up when she spins the ball on their fingers.
"This is a dream," she said.
About the Contributors
Evan Pflugradt, Sports Editor
Evan Pflugradt is the former Sports Editor of The Sunflower.

Pflugradt past served as the publication's Editor in Chief, Opinion Editor and a reporter....
Matt Crow, Former Sports Editor
Matt Crow is the Sports Editor for The Sunflower. Crow is a senior at Wichita State majoring in communications with an emphasis is electronic media. He...