WSU rowing finally gets boathouse
Calvin Cupp has spent nights with his rowing team sleeping in warehouses, fire stations, and on gym floors.
"We had a portajohn in a parking lot in a trailer," Cupp said.
But after a decade of working with the city, donors, and other sponsors, the team now has a permanent home.
Cupp and his rowers unveiled the boathouse Saturday afternoon to a crowd of 100 people.
"This is going to be a hub of outdoor and fitness activity," Cupp said. "You'll be able take a paddleboard or canoe out, take a class, have a party here, or some combination of that."
The boathouse, named Boats and Bikes, houses the rowing team's fleet of 33 racing shells and equipment. It's located at the downtown River Vista apartment complex.
The boathouse includes locker rooms, kitchenette, a laundry area, and a charging station for electronics. It's also built into the riverbank, and features outdoor seating for anyone — not just the rowing team — to enjoy.
The rowing team's new home has been a long time coming for Cupp, who has been with WSU rowing since the fall of 1999.
Delinda Royse, director of development at WSU, has worked with him 17 of those years.
"What he's done is very impressive," Royce said. "They used to store their boats in an old fire station in town, and then trailer them out and then back in two trips because there were so many.
"That's the one thing with Calvin — it is about the program. And it is amazing to me how much he has done with so little allocated."
The rowing team is allocated about $230,000 through student fees, Cupp said. After donations and other contributions, their total budget is about $350,000 — less than half of the $800,000 or so that some Division I programs pull, Cupp said.
"And we still beat D-I programs," Cupp said.
Being around Cupp for so many years has made one thing clear to Royce: Cupp has dedicated everything to making sure he leaves the rowing team in a better, more permanent place than when he joined it.
"He never quits on his kids — his students, his rowers," Royce said. "I love it."
Now the rowers feel more of an expectation to deliver in the season, biology sophomore Emmy Brown said.
"The pressure is on."
Media arts sophomore John Spurgeon said operating out of a trailer made WSU rowing "feel special" and like an "underdog" compared to other teams, but he definitely loves the new boathouse.
"It's amazing," Spurgeon said. "This makes us more official."
Leave a Comment
About the Contributors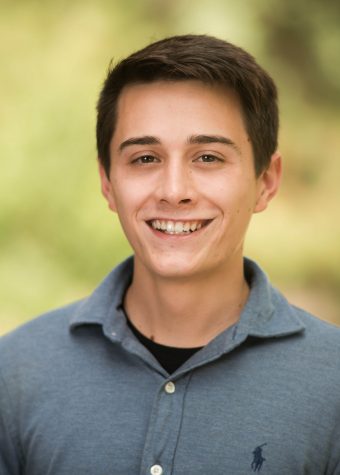 Andrew Linnabary, Former digital managing editor
Andrew Linnabary was the 2018-2019 Digital Managing Editor of The Sunflower. He studied journalism and minored in English. Linnabary is from Wichita, Kansas.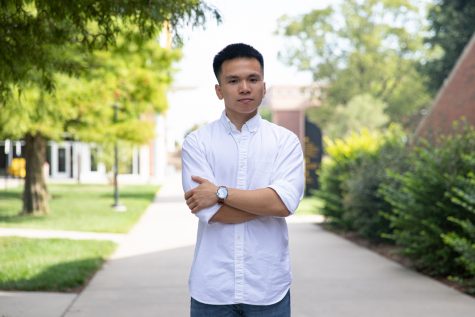 Khanh Nguyen, Former photo editor
Khanh Nguyen was the photo editor for The Sunflower. Born and raised in Vietnam, Khanh started his journey in the U.S. at 16 years old as an exchange student...