Lozada-Cabbage's 21 points propel Shockers to blowout win
Wichita State didn't trail for a second in Tuesday night's matchup with Arkansas-Pine Bluff.
The Shockers started the game on a 20-4 run from the tip-off.
With 2:40 seconds left in the first half, the Golden Lions just broke the double-digit point mark after a three-pointer.
Senior Sabrina Lozada-Cabbage scored a career-high 21 points in the blowout win for WSU. Lozada-Cabbage scored 19 points in the first half, outscoring the entire Pine Bluff offense.
"I've got to give credit to my teammates — they were finding me," Lozada-Cabbage said. "It was my job to finish for them when I got the ball, so all the credit goes out to them."
WSU Head Coach Keitha Adams said she was pleased with her senior's performance, but still feels like "she needs to score more."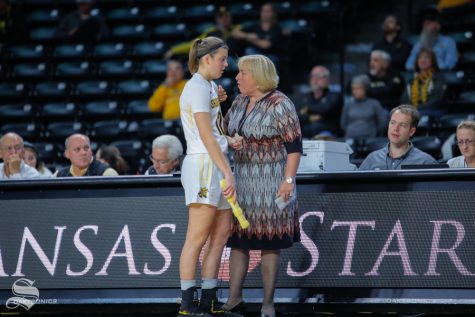 "With our team this year, we've told her that if she gets the ball in the high post or the paint, then she needs to score for us," Adams said. "I've been on her about that. She has a tendency of catching and looking to defer first."
Freshman Jada Peacock provided more offense for the Shockers off the bench — scoring 11 points on 4-5 shooting. She also knocked down three out of four shots from behind the arc.
"I've been working on my shot in practice," Peacock said. "I got some really good passes from my teammates, and they definitely helped my confidence."
Peacock said she believes the win will "bring more energy" to the locker room.
"It's big to start out with a win," Peacock said. "It gets us the momentum we need to get going throughout the season."
Lopsided victory aside, Lozada-Cabbage said WSU can't get ahead of itself.
"We just have to stay humble," Lozada-Cabbage said. "We have to keep working hard. It was a good win, but we just have to go to practice the next day and find out what we can do better."
The Shockers will look to build a win streak when they take on former Missouri Valley Conference rival Missouri State at 2 p.m. Saturday at Charles Koch Arena.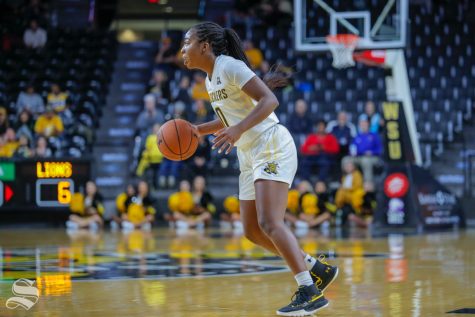 Leave a Comment