Wichita State suffers worst loss in Gregg Marshall's tenure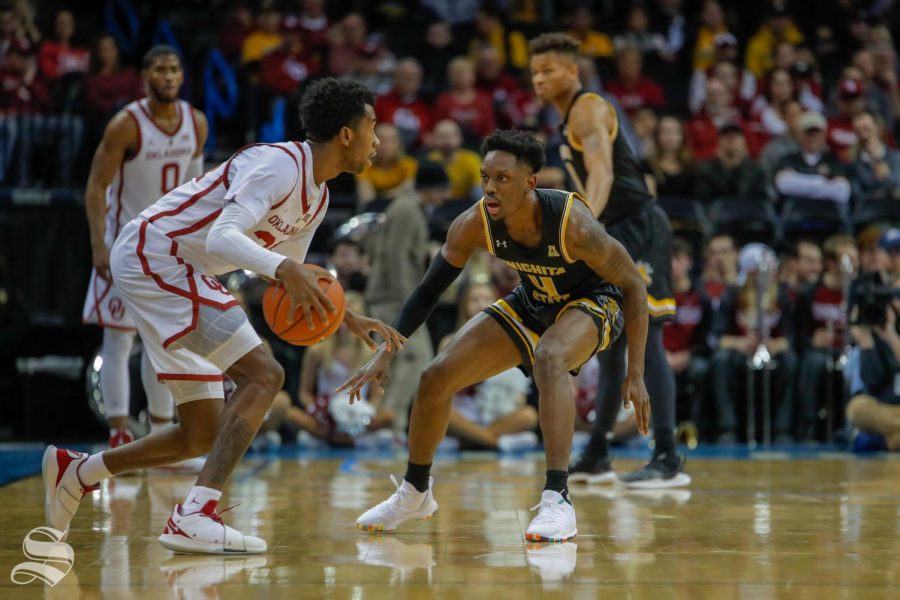 Wichita State's horrific shooting numbers resulted in the program's worst loss under Head Coach Gregg Marshall.
Oklahoma defeated WSU by 32 points.  
WSU struggled offensively, hitting just 28 percent of their attempts in the first half and 20 percent in the second half. Desperation three-pointers wouldn't fall, as WSU's once eight-point deficit quickly turned to a 28-point Oklahoma lead.
WSU senior Samajae Haynes-Jones, who recorded his first career double-double against Baylor a week prior, missed all nine of his attempts from the field. He had two turnovers and zero assists.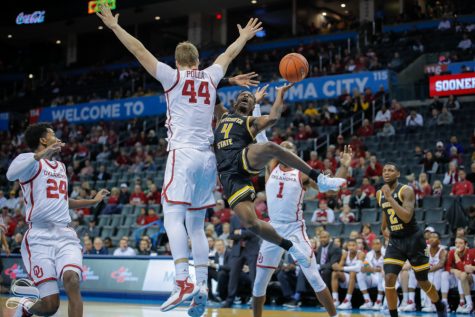 WSU guard Ricky Torres, who lead the country in assist-to-turnover ratio, had three assists and one turnover.
Marshall looked at the statistics post-game and struggled to draw positives.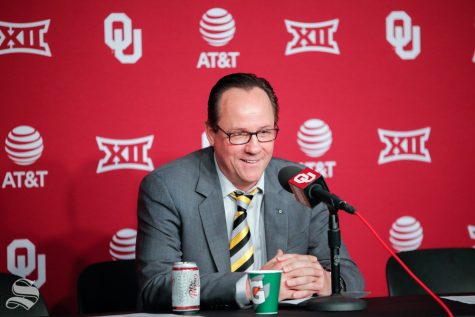 "I get to go home after this," Marshall responded after reporters asked what, if any, positives he would take away from the game.
"Our youth snowballed on us," Marshall said.
Photos from Wichita State versus Oklahoma
WSU senior Markis McDuffie led all scorers with 19 points, but his effort couldn't compete with the depth of Oklahoma. Much like Baylor, Oklahoma outscored WSU by more than 20 points in the second half.
"I think they're a little deeper than I remembered," Marshall said of Oklahoma.
Three of Oklahoma's starters scored in double figures. Matt Freeman scored 11 points for the Sooners off the bench. The Sooners scored 30 of their 80 points in the paint.
Oklahoma shot better than 42 percent from the field in both halves, while WSU never shot better than 24 percent.
Oklahoma improved to an 8-1 record, while WSU evened their record back to .500.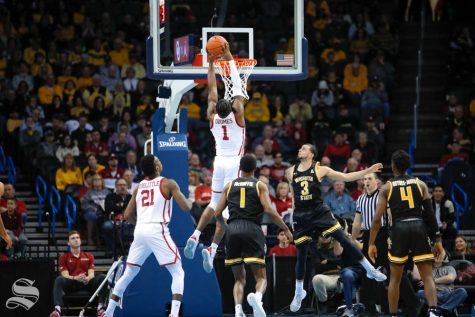 "This group is sincere about the commitment defensively," Oklahoma Head Coach Lon Kruger said of his team.
Oklahoma has six seniors on their roster. Oklahoma's Rashard Odomes completed a two-handed slam, followed by a three-pointer from graduate transfer Aaron Calixte as Oklahoma's lead grew midway through the second half.
The Sooner hit eight shots in a row, while WSU missed six of their own.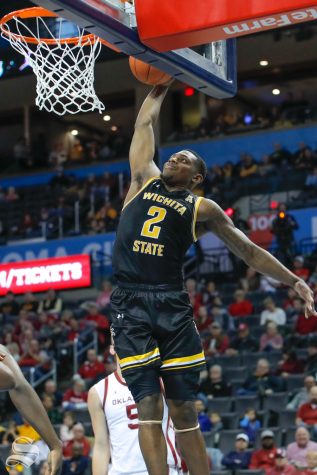 WSU guard Jamarius Burton finished a crowd-stopping dunk to end the Shockers' scoring drought, but the effort was too little, too late.
Marshall hesitated to talk about what went wrong, but praised Oklahoma for their experience. He said Oklahoma was a team that he could see playing in the second weekend of the NCAA Tournament.
Oklahoma defeated WSU by 32 points. The loss was WSU's worst loss in Gregg Marshall's 13 season tenure.
The Shockers worst loss up to that point came to Missouri State in 2008. The Bears won the game by 24 points. Marshall was assessed a technical foul — his first of the season — in the final five minutes of the game.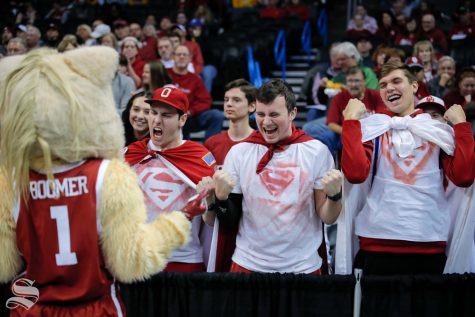 About the Contributors
Evan Pflugradt, Sports Editor
Evan Pflugradt is the former Sports Editor of The Sunflower.

Pflugradt past served as the publication's Editor in Chief, Opinion Editor and a reporter....
Joseph Barringhaus, Sports Photo Editor
Joseph Barringhaus is the Sports Photo Editor for The Sunflower. Joseph is a senior at Wichita State majoring in marketing with a minor in communications....