Homecoming: Wichita native Ella Anciaux stays home to become a Shocker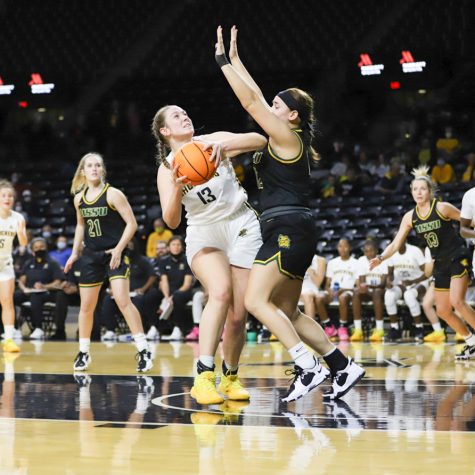 Shocker freshman Ella Anciaux is familiar with Wichita, unlike most of the Wichita State women's basketball team. Anciaux is a Wichita native and played high school basketball at nearby Kaupan Mt. Carmel High School.
Anciaux played four seasons with the Crusaders and averaged 20 points, 10 rebounds and three blocks in her senior season. The 6'4 center said that the opportunity to play in front of friends and family was something she couldn't pass up.
"I just think it was really special to stay here and be surrounded by my family and friends, people that have supported me for years," Anciaux said. "It's been a really special experience. There's nothing like it."
Anciaux is the first Wichita native to commit out of high school since head coach Keitha Adams took over the program in 2017. She said that Adams and the rest of the coaching staff convinced her to become a Shocker.
"That's what really drew me here, was this amazing coaching staff," Anciaux said. "They care about each one of us so much and it's honestly special and something I don't think many other programs have. It really drew me here."
Anciaux made her first appearance in front of the Shocker fanbase at Shocker Madness earlier last month. She led the Shockers with a team-high seven points to lead the Yellow Team in the scrimmage. 
"I wasn't expecting that at all," Anciaux said. "I was happy with how my team played and how I played. I feel like we have some good chemistry out there on the court and I'm excited for this season."
Adams said that she sees Anciaux getting minutes early on in her freshman season.
"She gives us some size, she's going to eat up some space inside, she has a nice left hand." Adams said. "She's adjusting because it is faster and the speed of the game is as well but her work ethic is great and she's got the mentality that she'll come in and help on the court and off the court."
Anciaux said that friends, teachers and even strangers at the grocery store have expressed interest in attending Shocker games this winter. Anciaux said that she's hopeful her local presence can help increase their attendance.
"I'm really excited for this season," Anciaux said. "I think we have a really special team and just with me being a local player, I'm hopeful to get more fans out at games. I'm hoping that we'll be able to get more support and get some buzz going for this program because I think we've got a really special team."
Anciaux said that her goals right now are to improve as the season goes on.
"I would just like to continue to develop my own skills, specifically my ball handling and my shooting. I have things I'm working on every day and my coaches and teammates do a great job of supporting me and trying to achieve the goals that I have for myself."
View Comments(1)
About the Contributor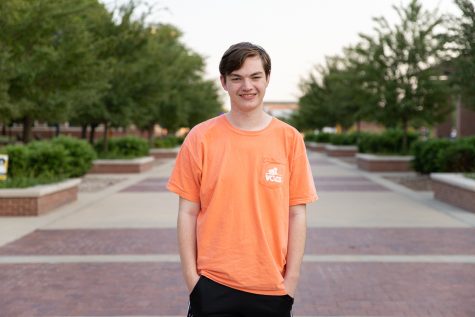 Sean Marty, Former sports editor
Sean Marty was the sports editor for The Sunflower. Marty, a senior from St. Louis, majored in communications with a journalism emphasis and minored in...