After a year of learning, Duran is ready to show her newfound strength
After a year of adapting to a  new culture and new basketball rules, Nhug Bosch Duran, a Spain native, is more ready than ever for the 2022-2023 women's basketball season to start.
"I think my freshman year was about learning," Duran said.  "Learn about the coaches, know the program, and then this year, it's all about actually improving and getting better."
Duran was named to the Athletic Director's honor roll last year, as well as the American Athletic Conference All-Academic Team. She played in 19 games, starting in six during her first season at Wichita State.
From having fun on the court to the connection she feels during meetings in the locker room, she treasures the relationship that she has with her team. She has taken freshman forward Daniela Abies, also from Spain, under her wing.
"She just reminds me a lot of me last year, and I'm just helping her out with whatever I can because I know it's tough coming from overseas and to be the only freshman and be the baby of the team," Duran said.
Abies said she also enjoys having someone from the same country on the team. 
"It's fun because I'm the freshman and having someone that speaks the same language as me – it helps me a lot," Abies said. 
To improve her skills as a guard, Duran has been working on her shooting over the summer. One major adjustment she has made since being on the team is her style of guarding.
"There were a lot of adjustments that I had to learn last year as a freshman because it was just not like a cultural thing," Duran said. "It was also basketball stuff that I had to learn."
There were many rules that Duran had to relearn playing basketball in America, such as the six second difference on the shot clock.
While she doesn't have a favorite country to play basketball in, she said that she owes her newfound strength to playing in America.
I know that it's not just about talent or being smart," Duran said.  "You always have to be physical and be ready to play. Your legs have to be always active here. You have to get to the basket and be strong. You cannot just fake away or fade away."
Her pre-game rituals include perfecting her ponytail and listening to anything from Spanish music to the High School Musical soundtrack.
Leave a Comment
About the Writer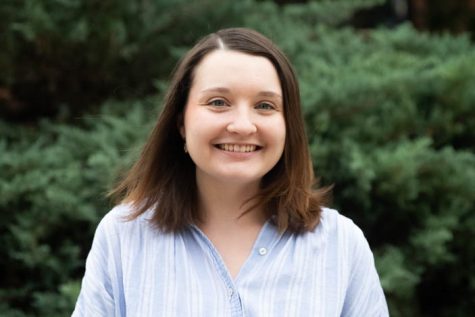 Julia Nightengale, Former news editor, copy editor
Julia Nightengale was a third-year reporter for The Sunflower, previously working as a Copy Editor and News Editor. Nightengale is a graduate student working...