Women's basketball beats Temple with dynamic scoring in AAC Tournament
Head coach Keitha Adams said 'respect everyone and fear no one' after the women's basketball team beat the Temple Owls 71-61 in the first round of the American Athletic Conference Championship on March 6.
The win on Monday afternoon marks the Shockers' second win against the Owls this season. Wichita State only committed 12 turnovers and lost a close rebound battle with the Owls,38-35. On the flip side, the Shockers scored 21 points off of Temple's 13 turnovers. 
"We've been on the other end of that where other teams have scored off of ours," Adams said. "One of the things I've told our team is that when we take good care of basketball, and then we really rebound the ball well, we've played really well and had good results when we've done those two things."
The Shockers started off the first half with an 8-0 lead. The Owls started to mount a comeback in the first. Temple got within  five points (25-20). Junior forward Ambah Kowcun's 3-pointer and several trips to the free throw line solidified a 32-25 lead at the half. 
Both teams carried their momentum into the second half. The Owls went on an 8-0 run at the end of the third quarter to cut Wichita State's 13 point lead to just three. 
Temple tied it up 52-52 at the beginning of the fourth but Wichita State went on an 11-2 run and led with about four minutes left to go in the game.  
Junior point guard DJ McCarty said Temple is a good team so the Shockers knew it wasn't going to be an easy game or a blowout. 
"I was just telling my teammates in the huddle, take away their momentum and stay together and we got a dub," McCarty said. 
Four players from Wichita State scored in double figures. Junior point guard DJ McCarty led her team with 18 points. She also dished out a career high six assists. 
"I thought DJ was tremendous today," Adams said. "She played really really well and that set the tone for our team." 
The Shockers will play tomorrow in the quarterfinals against No.1 seed South Florida at 1 p.m. The Bulls went 15-1 in regular season conference play and 26-5 overall. Five players from South Florida received all-conference honors, including senior forward Dulcy Fankam Mendijiadeu and senior guard Elena Tsineke who were named Players of the Year in the AAC. 
Adams said that the Bulls are a solid team and Wichita State will prepare for a full 40 minutes by getting in the film room tonight. 
"This time of year it's 0-0 and you've got a 40 minute window," Adams said. "You know, win and advance. So we are just going to focus on being ready to play tomorrow."
Leave a Comment
About the Contributors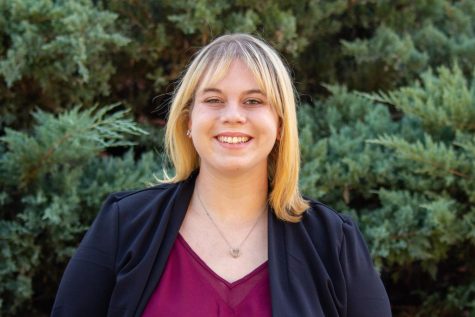 Emmie Boese, Reporter






Emmie Boese is starting her fourth year on The Sunflower's staff. Boese previously served as sports editor and opinion editor. Boese is majoring...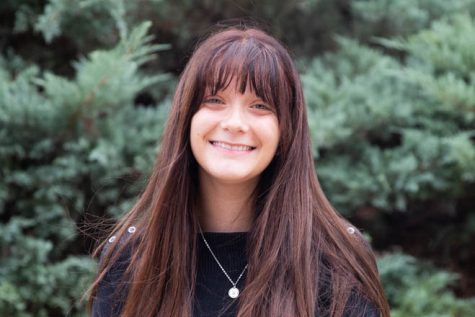 Madeline Bell, Former photographer











Bell was a photographer for The Sunflower. Bell absolutely loves slasher films; she says the more blood, the better. A goal of hers...