Women's tennis sweeps brief homestand
For the first time in seven weeks, women's tennis was back in Wichita for two matches over the weekend against South Dakota and Omaha. The Shockers went 2-0 on March 24 and 26.
During their long trip on the road, the women went 3-7 with a tight standout win against #49 Nebraska, 4-3. They are 9-8 overall this spring season.
Wichita State 7, South Dakota 0
Women's tennis opened their Friday afternoon matchup against South Dakota by going 2-0 in doubles, securing the doubles point. 
The combo of Jessica Anzo and Kristina Kudryavtseva won 6-1 against South Dakota's Paige Alter and Grace Chadick. Lingwei Kong and Natsumi Kurahashi defeated Selena Bird and Anna Medvyedyeva 6-2.
All but one of Wichita State's singles players won in straight sets. Bird took freshman Marlene Förster to three sets by winning the first 3-6 but Förster came back to sweep the final two sets.
Kong, Kurahashi and Theodora Chantava all needed the extra point to win in two. 
In the second set of their match, Kong and South Dakota's Bea Havlickova were tied 6-6 and went into a tiebreak game when Kong won with four points.
Wichita State 6, Omaha 1
The doubles teams from Wichita State were able to clench the doubles point again with a sweep against Omaha.
Kong and Kurahashi played their second match of the weekend against Ines Absisan/Zoe Adkins that was left unfinished.
The duos of Anzo/Förster (6-1) and Chantava/Harriet Hamilton (6-2) won their matches in single sets.
The Shockers' lone defeat in single play came in the No. 1 spot. Kong lost in three close sets (6-3, 7-6(5), 1-0(10-0)) against Omaha's Jessica Aragon.
All other singles competitors won in two sets against their opponents. In the No. 3 spot, Kudryavtseva needed the extra point in the first set to put away Absisan.
Women's tennis heads back on the road to Cincinnati to face Cincinnati and Xavier on March 31 and April 1.
After this, they'll go on a bit of a break until they face Creighton at home on April 15 in their last regular season match before the American Athletic Conference tournament.
Leave a Comment
About the Contributors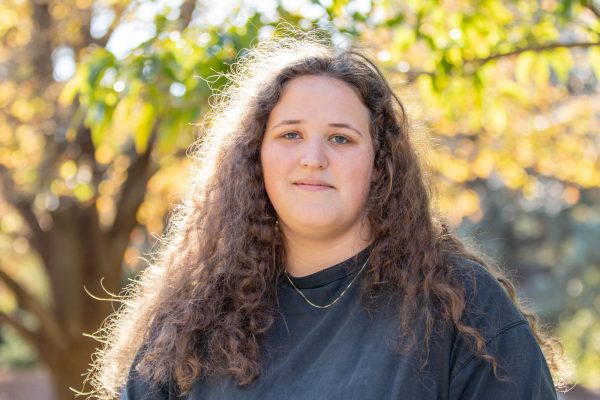 Trinity Ramm, Managing Editor
Trinity Ramm is the managing editor and former sports editor for The Sunflower. This is her second year on staff. Ramm is a senior English Lit major and...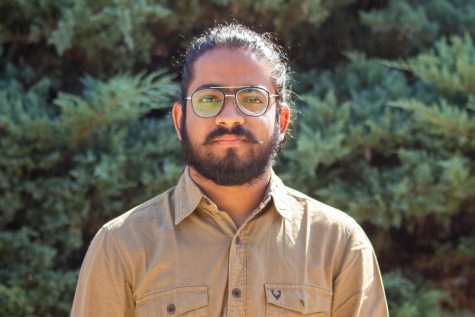 Baswanth Naidu, Photographer
Baswanth Naidu is a third-year photographer for The Sunflower.