Annual drag show imposes age restriction, students react
After 12 years of welcoming an audience of all ages, the 13th annual drag show required patrons to be 18 or older.
Wichita State administration placed the restriction two weeks before the event, according to Spectrum Advisor Jennifer Pearson. 
In a statement to The Sunflower, Teri Hall, vice president of student affairs, said the decision was intended to prioritize students.
"Wichita State University wants to ensure that WSU students continue to have access to student life activities, including the drag show," Hall said via email. "The drag show, like many campus events, is open to the public, but students – who are 18 and older – are the priority." 
Hall went on to say that other events on campus are limited to adults. 
"WSU hosts other events, such as the NXT LVL Garage Party, the upcoming SAINT MOTEL concert and last year's Wale concert that are 18 and up," she said.
Some students understood the reason for the age restriction on the drag show, which was sponsored by Student Activities Council (SAC), Spectrum and the Office of Diversity and Inclusion.
"We want to cater our events to students the most," Tim Henkes, drag show committee member and SAC chairperson, said. "18 and up does make sense considering our student population."
Other students didn't understand the purpose behind the age limit.
"If (the drag show is) not like vulgar or anything, I don't see the point in having an age limit," Gehrig Hett, a music composition major, said.
Other students disagreed with the age limit. Spectrum Vice President Damaris Mireles said the decision didn't support students and diversity and excluded younger students who "had been looking forward to the event."
"It's playing into new legislation that portrays drag shows as just sexual and mature content when that is not the reality," Mireles said.
In February, a Kansas bill was introduced that would prevent state funding for drag shows where minors are the main audience.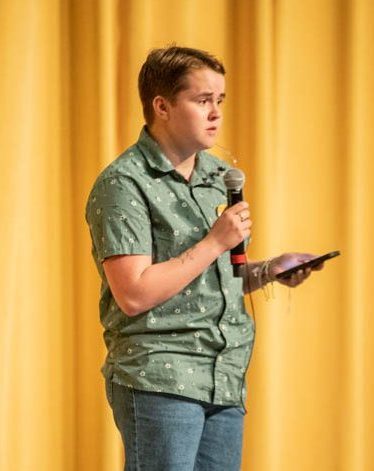 "We basically got a two-sentence response, the administration felt pressure from the legislature to make the show 18 and up, and that at least we'd still get to have a drag show," Dawson Jacques, drag show committee member and Spectrum executive, said.
Throughout 2023, the state legislature has introduced a slew of bills relating to LGBTQ issues, with some being passed recently.
On Feb. 23, the Kansas House of Representatives passed a bill preventing transgender women and girls from competing in high school/college sports; Gov. Laura Kelly later vetoed the bill.
 Jacques, who is transgender, said he is concerned the drag show's age limit means WSU administration might follow other bills related to LGBTQ issues. 
"If you get pressure to change the other parts of the institution to meet those things, but no bills have been passed, you're (the administration) going to do it just because it's easier for you?" Jacques said.
In response to students' concerns, Hall said WSU supports the LGBTQ community and will keep track of legislation. Hall also reiterated the university's desire to prioritize students at campus events.
"Wichita State fully supports our LGBTQ+ community, and we want to ensure that they and all WSU students continue to have access to the student life activities they know and love," Hall said. "The university will monitor proposed legislation and comply with all applicable laws."
The Student Activities Council page states the drag show contained "mature content." Henkes said this content notice was decided based on some performers' submissions.
"(The maturity rating is) not a typical thing that I would think a drag show would need," Henkes said. "This isn't your grandma's drag show."
Jacques said drag portrays "the extremes of gender expression" and sometimes contains sexual jokes. Jacques said the content notice would have helped parents decide whether to bring their children, before non-adults were prevented from going all together.
"The concerns that the legislature has is like, 'they're grooming children' and 'they're making them gay,'" Jacques said. "These aren't the things that are happening at a drag show."
Mireles said the age restriction didn't support freedom of expression.
"Drag is a form of art, and it's something really important to a big chunk of our community," Mireles said. "Taking away from people to come in and learn what it actually means or enjoy a night where you can be yourself … is really sad and disappointing."
Despite the age restriction, Jacques said the drag show went well. The committee tried to diversify their performers, inviting drag kings and drag queens.
The drag show took place on Transgender Day of Visibility. During intermission, Jacques gave a presentation on the day, including what it means to be transgender and the current legislation.
"Just because we're having this on Trans Day of Visibility does not mean that transgenderism and drag performance are interchangeable," Henkes said. "They are not in any way." 
Jacques said he was grateful for the community support.
"We talked about how Laura Kelly vetoed the bill that defines men and women based off their sex at birth, and they all cheered for that," Jacques said.
 Jacques said it is important to stay knowledgeable about the drag show bills. He said the wording of Senate Bill 201 would affect transgender performers and theater performances where actors play characters of the opposite gender, like if a man wore women's clothing.   
Jacques said calling representatives is an important step forward if people want to enact change.
"(Legislatures) are gendering clothing and using their concepts of what that means to criminalize drag," Jacques said.  "The best we can do is continue to call our representatives and tell them what that means … and the importance of breaking down those barriers of gender stereotypes."
View Comments(1)
About the Contributors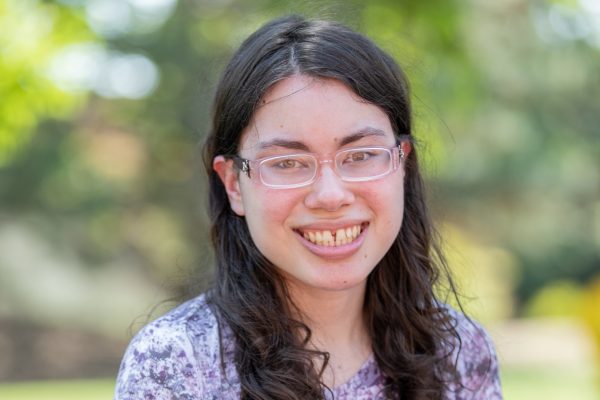 Courtney Brown, Investigative News Editor
Courtney Brown is the investigative news editor for The Sunflower. Brown previously worked as a reporter and assistant news editor.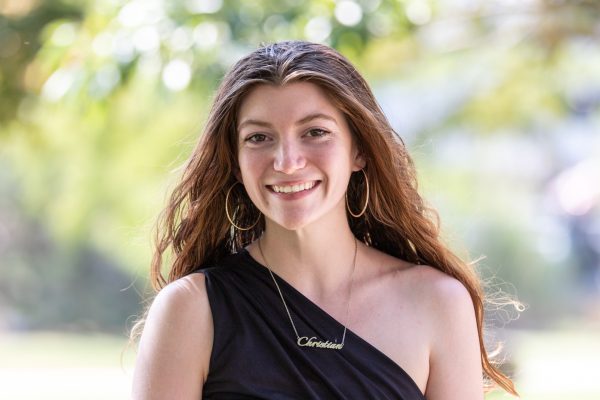 Kristy Mace, Photo Editor
Kristy Mace is the photo editor for The Sunflower. She's majoring in psychology. Currently a junior, Mace hopes to go on to get her Ph.D. and become a...