Wichita State to increase tuition next fall
For the first time since 2019, all six universities under the Kansas Board of Regents are increasing their tuition, including Wichita State. 
On June 14, the Kansas Board of Regents (KBOR) unanimously approved a 5.9% increase in tuition at Wichita State for the 2023-24 academic year, which would equate to about $13 per credit hour for in-state residents. The increase would be closer to $32 for out-of-state residents.
This comes after two years of no tuition raises at five of the six universities in the KBOR system. Kansas State University raised their tuition by 1.2% in 2022.
Wichita State has the second highest percent increase in tuition, behind Fort Hays State University's increase of 7.0%.
Elaine Frisbie, the vice president of finance and administration, said during the KBOR meeting that these increases are heavily due to inflation and largely used to upkeep buildings and maintain staff.
In a public letter, Shirley Lefever, provost of the university, echoed this sentiment. She said that "raising tuition is something we wish we could avoid," but inflation has made that difficult.
She said that the funds that the university gets from the tuition increase will go toward student success and recruitment, graduate teaching assistants, scholarships, retaining faculty and staff, facility operations and capital assessment.
In addition to tuition increases, some fee increases at WSU were passed as well:
Mandatory fees (every student must pay)
     Campus infrastructure and support fee: 2.9% increase
     Student support services fee: 2.9% increase
     Tech and transportation fee: No increase
College fees (only students within the college)
     College of Health Professions: $1000 per clinical rotation for the physician association program
     Fairmount College of Liberal Arts and Sciences: 5.9% increase 
     College of Engineering: 5.6% increase
     Barton School of Business: 7.4% increase 
     Other colleges: No fee increase
A list of current tuition and fee costs depending on credit-hour and residency status can be found here.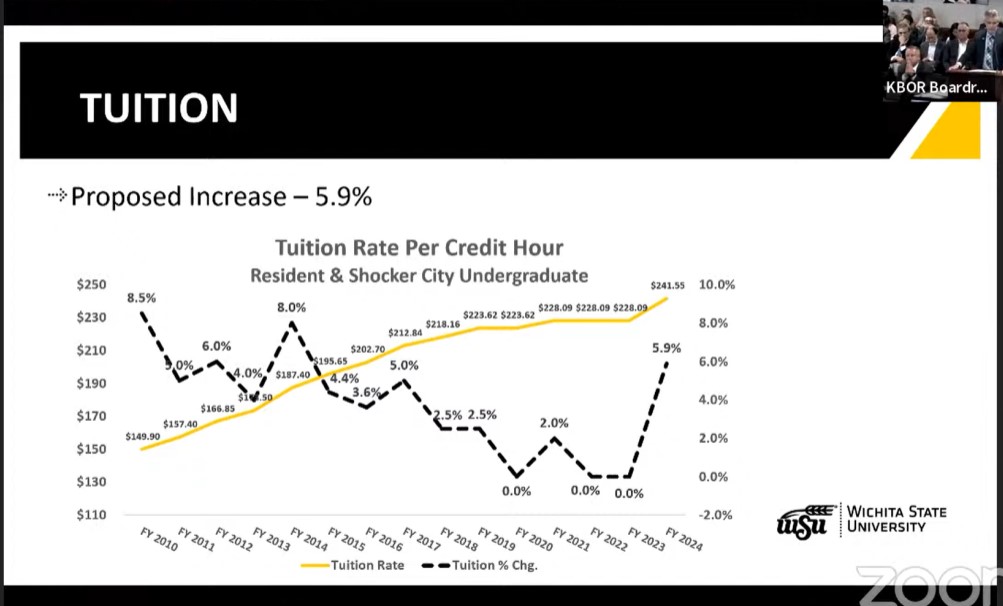 Leave a Comment
About the Contributor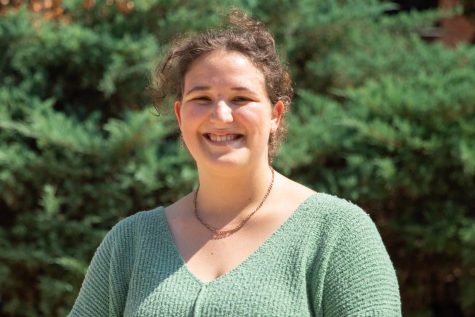 Trinity Ramm, Managing Editor
Trinity Ramm is the managing editor and former sports editor for The Sunflower. This is her second year on staff. Ramm is a senior English Lit major and...