Red hot Redbirds put Shockers on brink of elimination
Illinois State had only won two Missouri Valley Conference regular season games and carried the worst record in the conference that totaled only 13 wins.
The Redbirds suddenly turned the heat up in the MVC Tournament, shutting out the top-seeded Missouri State Bears on their home field in Springfield in a one-run outing on Wednesday. ISU carried that momentum from the upset victory into Thursday's game against Wichita State, who beat fourth-seeded Southern Illinois by two-runs the night before, and continued to dominated in surprising fashion.
Using 11 hits on a .289 batting average, ISU commanded the lead for nine innings that started with a four-run effort in the top of the first. The Shockers trimmed the deficit down to as little as three runs, with junior Trey Vickers hitting his fourth home run of the season in the bottom of the ninth.
Despite stringing together nine hits, the Shockers left 10 runners on base, including leaving the bases loaded in the bottom of the eighth inning, as the Redbirds continued to keep the MVC head scratching with their 7-4 win over WSU at Hammons Field.
Starter Codi Heuer only lasted one inning before sophomore Connor Lungwitz and junior Tyler Jones finished the game combining for nine strikeouts. Senior Willie Schwanke was the only batter to get more than two hits, going 2-for-4 at the plate after hitting his second home run of the season on Wednesday.
The Shockers are now one loss away from having their season come to a close in their final season as members of the MVC. WSU plays Missouri State on Friday at 12:30 p.m. and if the Shockers win, they will play ISU again at 7:30 p.m and have to take two games from the Redbirds to advance to Saturday's championship game.
Leave a Comment
About the Writer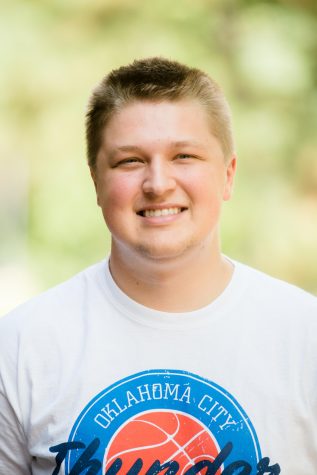 Grant Cohen, Former reporter
Grant Cohen was a reporter for The Sunflower. Cohen majored in communications with an emphasis in journalism with a minor in sports management.