Hernandez making Hartman Arena his boxing home
Nico Hernandez and his team are making Hartman Arena their new boxing territory.
KO Night Boxing announced that the 2-0 21-year-old fighter's next two fights would take place in Park City's venue. Hernandez, who said he will take up Wichita State's full-ride scholarship offer after his boxing career, will face Francisco "Guerrero" Lapizco on Sept. 23.
The date of the second of fight taking place at Hartman Arena would be announced after Hernandez's match with Lapizco, KO Night Boxing promoter John Anderson said on Thursday.
"[Wichita's] audience supports me and I've got support behind me," Hernandez said. "Even when I'm in the ring, I see certain people I know, like my family and friends in the crowd. It makes me want to do better and it makes me want to push myself. I definitely don't want to lose in my hometown. I work hard for them."
Hernandez made his professional debut on March 25 at the Kansas Star Casino Arena in front of more than 3,100 screaming fans, who filled over 90 percent of the arena's capacity. KO Night Boxing moved Hernandez's second professional fight to the larger Hartman Arena for a match against Jose Rodriguez.
Although severe thunderstorms clouded the June 17 night and caused a one-hour delay, almost 2,000 fans cheered Hernandez on in a fourth-round knockout.
"It's a great venue, number one, and it's a venue that Nico can grow in too," Anderson said. "They handle [around] 6,000 people, so he can grow into this venue. The other thing is it's just Hartman themselves. They've been unbelievable to work with. They really want it to work as well.
"Opposed to it just being an arena and a promoter and a fighter, it's really just a partnership. To me, that's what I was looking for."
Anderson said he and Hernandez have not considered showcasing upcoming fights at Charles Koch Arena or Intrust Bank Arena, venues that can hold more than 10,000 people. Hernandez's team does not want to go into those type of venues unless the 2016 Olympic Bronze medalist would be competing for a title, according to Anderson.
Having a crowded, smaller venue is "perfect" for Hernandez because it creates an intimidating environment for opponents, Anderson said.
"What you look for when you do an arena like this, I guess you call it a hostile environment. That's kind of what we look for for Nico," Anderson said. "We want him to feel at home and have that home field. If you have a bunch of echoing going on and a bunch of empty seats, it's not going to feel that way.
"So I think this is the perfect venue right now for Nico. I don't think we could ask for more."
According to Lewis Hernandez, Nico's father and trainer, the Wichita crowd "fuels" his son's performance. Lewis said that his son is prideful with competing and ultimately winning in front of what he considers home.
"He feeds off the crowd because what he did the Olympics, he saw the support. It wasn't just from boxing fans, it was people in Kansas, period," Lewis Hernandez said. "Nico feeds off them and he loves to fight for his family. He knows Wichita is his family."
While Hernandez has won both of his professional fights by knockout, Lapizco has proven he can stay in rounds. With an 8-5 record, the 22-year-old has not lost by knockout in his professional career.
Hernandez, however, is not worried about his opponent having more experience than him heading into another hometown showcase.
"I know [Lapizco] has more experience than me, but I don't really care though," Nico Hernandez said. "I have over 100 fights as an amateur, but it is different as a professional. I will say that. I know how to move, I know how to throw hands. It's pretty much the same thing, just a couple of things are different. I'm getting used to it and I'm not worried about it."
Leave a Comment
About the Contributor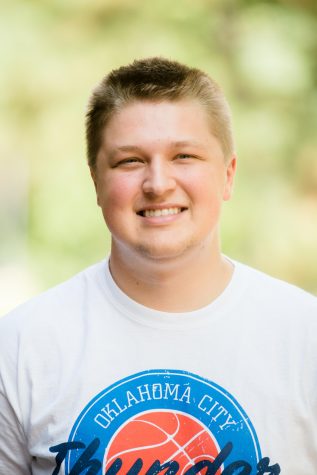 Grant Cohen, Former reporter
Grant Cohen was a reporter for The Sunflower. Cohen majored in communications with an emphasis in journalism with a minor in sports management.