UPDATE: Wichita State to use financial aid money to lease from private company
Without state approval, Wichita State has entered an agreement to allow the use of students' federal financial aid money to help pay for a lease on The Flats, a private apartment complex partially owned by the chair of the board of regents.
According to Vice President of Student Affairs Teri Hall, Wichita State will lease The Flats, which is a privately-owned building on Innovation Campus, from MWCB LLC, a company owned in part by David Murfin, the chair of the board of regents. Hall said that will allow students who receive financial aid to use that money to pay rent at the apartment complex. Wichita State will then use students' rent to pay the lease to MWCB LLC. Any money collected that surpasses the lease price will be "profit for the university," Hall said.
Murfin, the chairman of the board of regents — which will ultimately determine whether Wichita State can lease The Flats — owns 25 percent of the private developer MWCB, LLC, which owns The Flats. Murfin's company has also been awarded contracts outside of the typical state bidding process by the university-affiliated nonprofit Wichita State Innovation Alliance for other major projects on Innovation Campus.
"I assume something's been signed, but I haven't seen it yet," Hall said Friday. Hall said aspects of the agreement had been reached while she was on vacation the week before.
Details of the agreement have not been disclosed to the public.
The university will move more than 300 students from university-owned Fairmount Towers to The Flats, a new private apartment complex on Innovation Campus that was struggling to attract students.
Kansas Board of Regents policy states public universities must receive board approval before they "enter into agreements, written or verbal or implied relating to private housing; give preference to any owner or operator of private housing; guarantee occupancy in or payments for private housing; or provide public funds for the supervision, maintenance or operation of private housing."
In response to The Sunflower's Kansas Open Records Act records request for any "documents related to authorization of operation of a private housing facility at Wichita State University by the Kansas Board of Regents," the board of regents did not provide any documents approving Wichita State's agreement to lease the complex from MWCB.
The board of regents did send approval of the building The Flats on Innovation Campus from 2016, but under that agreement the apartment complex would be run like a private apartment complex. Now, Wichita State will run The Flats as if it's a dormitory — and guarantee occupancy for the private building.
In June 2016, Wichita State requested authorization "to lease property to the Wichita State Innovation Alliance (WSIA) who will in turn enter into a 40-year ground sublease agreement with MWCB, L.L.C. to construct apartments with approximately 200 beds for upper level students." The board authorized that agreement.
This June, the board of regents approved a campus master plan that included The Flats. The documents included no mention of Wichita State leasing the building from MWCB.
Wichita State has not responded to a similar request made by The Sunflower from the university.
The Flats was originally to become a private apartment complex for upperclassmen, graduate students, and non-students on Innovation Campus. Hall said 48 — out of 280 — students had signed up to rent rooms from The Flats. The university announced Friday it would be moving 300 students from university-owned Fairmount Towers to The Flats. It is unknown at this time how many of those students are freshmen and sophomores.
Placing 300 students into a planned 280 student housing area will be accomplished by doubling the number of beds in certain rooms, Hall said.
Hall said students who signed up for The Flats will pay their agreed upon rates for rooms and all of the included amenities (such as underground parking and a full-sized bed). The students who were moved from Fairmount Towers will pay their agreed rate.
Fairmount Towers costs $4,380 to $5,900 for a school year. Nine months at The Flats would cost from $7,200 to $8,460 at its listed rates.
Announced rates at The Flats were criticised vehemently by several students, including by a February column in The Sunflower.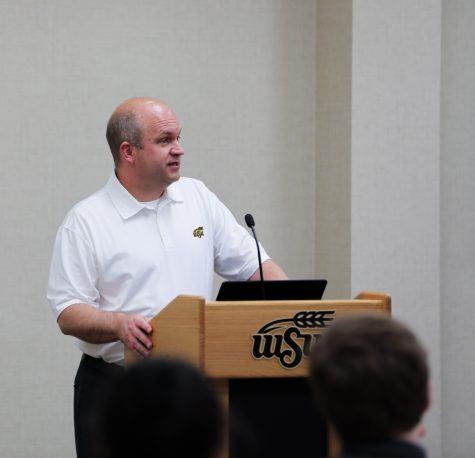 "I think your article's wrong, and I don't mind telling you," John Tomblin said at a Feb. 23 Wichita State Innovation Alliance, Inc. board meeting of an opinion piece by The Sunflower that called the rent at the $938-a-unit apartments "too damn high."
At that time, the university was not leasing the apartment complex from MWCB.
"One of the important things is we're not on the hook if it doesn't rent," Wichita State President John Bardo said at the Innovation Alliance meeting. "If Shocker Hall doesn't rent, we're on the hook. If this doesn't rent, the developers are."
When The Sunflower was invited to ask questions about The Flats at the Innovation Alliance meeting, it asked about the agreement between the university and the developers to operate the private apartment complex. Wichita State President John Bardo shut the question down.
"We'll stop here. This is a board meeting, not a question-and-answer session, so I think we'll go forward with the agenda," Bardo said.
"We have no risk," Tomblin said after the board meeting. "So if it doesn't fill and it's a complete failure, I mean, we still own the ground and we'll own what's above the ground."
Tomblin said the Flats being privately owned allowed the university to grow "without taxing the students, without taxing the state." He said the university had no control of the prices set by the private company.
May 19, Wichita State announced rates at The Flats had changed in response to student concerns.
"No public or university funds or student fees are being used to finance the project. It is being developed by MWCB LLC. WSU is marketing the complex, and WSU Housing and Residence Life will operate the complex as a new option for on-campus living and to help streamline the application process for students," the university announced in a May 19 statement about The Flats.
Now, depending on the details of the undisclosed lease agreement, it seems Wichita State is now "on the hook" for occupancy in The Flats.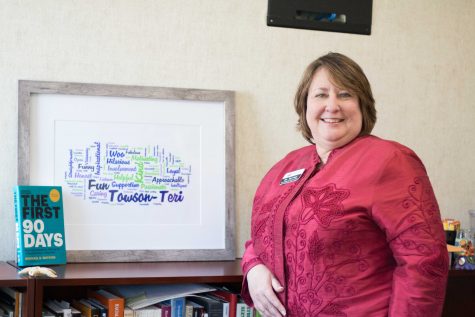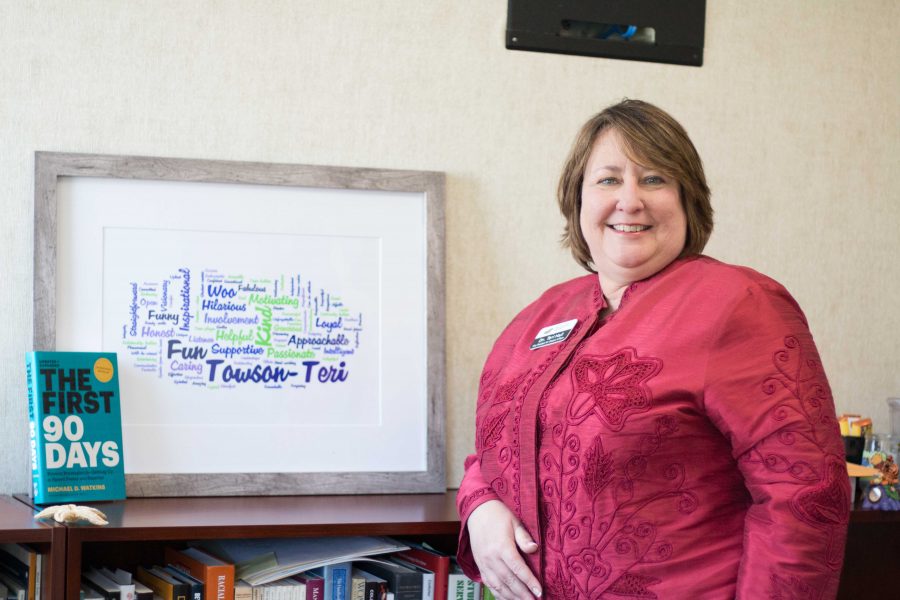 The university also now controls rent prices for The Flats, Hall said.
"They're kind of functioning as a landlord for us," Hall said of MWCB's role in the project.
"In most ways, we get to run it like a residence hall, without having to pay the bonds for it," Hall said.
"It truly is better for students who receive financial aid to be able to have the property leased by the university so that their financial aid can be used there," Hall said. "Because, otherwise, if it's not leased by the university, it's seen as an off-campus property, even though it's truly not, and they can't use financial aid, so this agreement really benefits more students."
When questioned if that meant she thought students taking on more loan debt was a good thing, Hall said she was talking about students who receive grants and other forms of financial aid.
"My point is, if we didn't lease this property, students couldn't use that money in The Flats," Hall said.
"We're going to try to make this as smooth a transition as possible and try to make people as happy as we can," Hall said.
Hall said this wasn't simply a one-year deal that would disappear after closing Fairmount Towers.
"We're committed to being able to offer reduced housing cost," Hall said. "The guarantee is that we're going to have these kinds of tiered levels so that students who want to double-up and save money are going to be able to do that."
Murfin's company has been awarded contracts for The Flats, Airbus, and a partnership building set to begin construction this summer. Murfin's company was also awarded the city-county law enforcement training center through an agreement between the university-affiliated nonprofit, the City of Wichita and Sedgwick County, a process the county questioned as not going through the proper competitive bidding process required of city and state law.
A report from KBOR said that Murfin also owns three companies — Executive AirShare, LLC; Gladiators, LLC; and Air Capital Flight Line, LLC — that "have one or more working relationships with the University of Kansas, Kansas State University and Wichita State University or their affiliated corporations."
A Jan. 4 article from the Executive AirShare, LLC website acknowledges its involvement with Wichita State Men's Basketball recruiting, including an endorsement by men's basketball coach Gregg Marshall.
Fairmount Towers is the third lower-cost student housing building to be closed under Bardo since 2012.
View Comments (16)
About the Contributors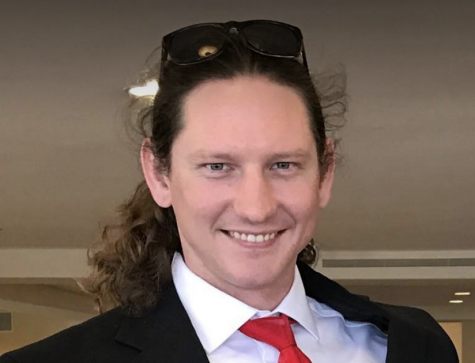 Chance Swaim, Former Editor in Chief
Chance Swaim was the Editor in Chief of The Sunflower from fall 2017 to spring 2018.

Swaim was a graduate student in the English Department working...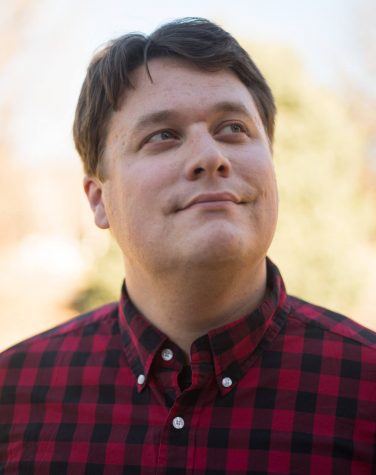 Matt Crow, Former Sports Editor
Matt Crow is the Sports Editor for The Sunflower. Crow is a senior at Wichita State majoring in communications with an emphasis is electronic media. He...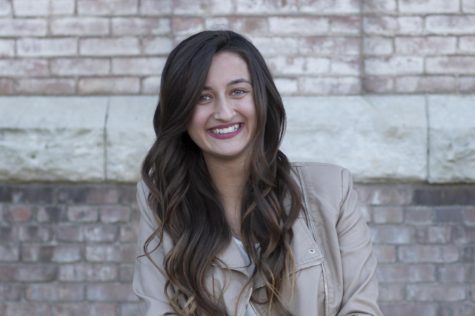 Selena Favela, Former photographer
Selena Favela is a former photo editor for The Sunflower. She majored in graphic design. She is from Wichita, Kansas.