Vizzini named Washington State Tri-Cities chancellor search finalist
Provost and Senior Vice President Tony Vizzini could soon be in charge of his own university.
According to a news release on the Washington State University Tri-Cities (WSUTC) website, Vizzini made the final cut for the school's national chancellor search.
WSUTC is a campus in the Washington State University system with 1,937 students.
According to the university's website, it has 20 undergraduate degrees and 33 graduate degrees, and more than 70 percent of its students are enrolled in STEM-related academic disciplines.
That could be a good fit for Vizzini, who graduated from the Massachusetts Institute of Technology (MIT) with a degree in aeronautics and astronautics in 1981, a degree in mathematics in 1982, a master's degree in aeronautics and astronautics in 1983, and a PhD in aeronautics and astronautics in 1986.
Before working at Wichita State, Vizzini worked at Western Michigan, Missippi State, Maryland, and MIT.
Vizzini was hired as vice president of academic affairs at Wichita State in 2013. In 2014, he was promoted to provost and senior vice president. Last year he served briefly as acting vice president for student affairs.
WSUTC is not the first school where Vizzini has recently applied.
Late last month, according to South Dakota School of Mines and Research, Vizzini made the list of finalists in that school's chancellor search. Vizzini did not get the job at SD Mines, which he would have started Jan. 1.
Vizzini will make a campus visit at WSUTC Wednesday.
That day, he will have a lunch and an open forum with students, a staff open forum, faculty open forum, and campus and community open forum where he will try to convince WSUTC that he is the right choice to step into the top position at the university.
Vizzini could not be reached for comment at press time about what this means for his future at WSU.
View Comments (2)
About the Writer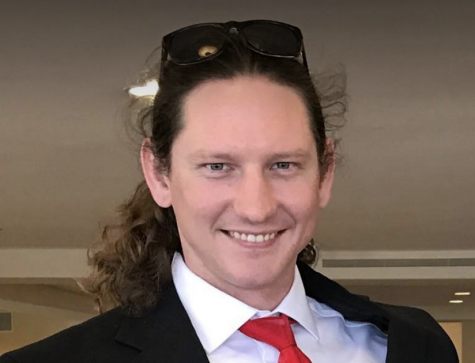 Chance Swaim, Former Editor in Chief
Chance Swaim was the Editor in Chief of The Sunflower from fall 2017 to spring 2018.

Swaim was a graduate student in the English Department working...