Shockers fall to No. 1 UConn by 81 points; Second largest margin of victory in women's DI NCAA history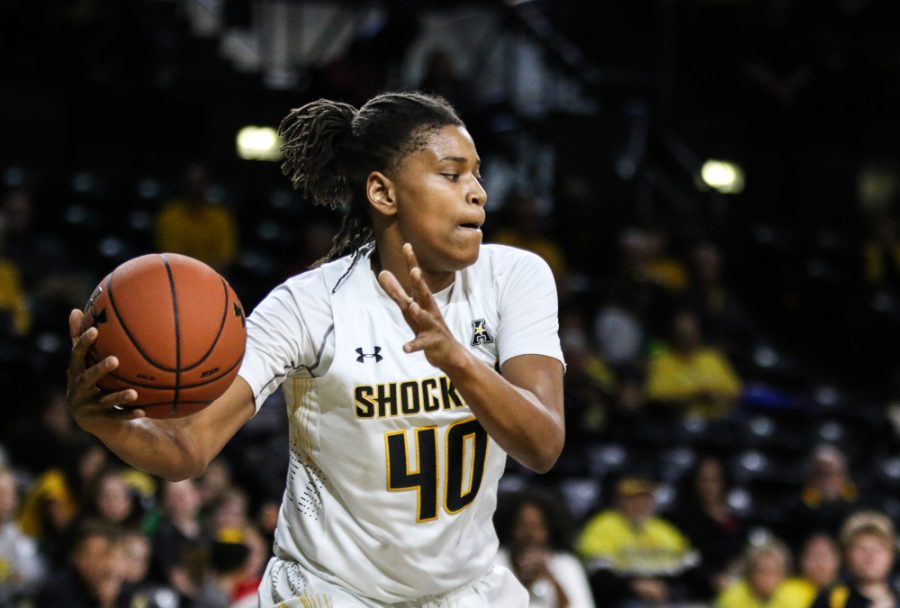 Shockers fall to No. 1 UConn by 81 points; Second largest margin of victory in women's DI NCAA history
Advertisement
The Wichita State Women's Basketball team traveled to Hartford to take on the No. 1 team in the nation: UConn.
The Shockers and The Huskies only meet once in the regular season, which so happened to be on the road for their debut season into The American.
Undefeated UConn defeated Wichita State 124-43.
The Shockers were only able to get up 14 points in the paint and 10 second-chance points.
Senior forward Rangie Bessard had almost half of Wichita State's points finishing with 20 points. The next highest scorer was senior forward Angiee Tompkins with eight.
The Shockers made 18 baskets off of their 57 attempts, and only one three of their 15 attempts.
UConn finished with two players with over 2o points: Napheesa Collier with 26 and Katie Lou Samuelson with 22.
The Huskies went 47-66 from the field and made 10 of their 20 three-point attempts.
Wichita State committed 28 turnovers allowing UConn to convert that into 52 points. The Huskies also had 70 points in the paint, 25 fast break points, and 14 second-chance points.
The Lady Shockers return to Koch on Wednesday to face off against Temple. Tipoff is at 7 p.m. and is broadcasted by Cox HD 2022.
Hang on for a minute...we're trying to find some more stories you might like.