Here's when Freddy's Frozen Custard and Steakburgers opens at Wichita State
Freddy's Frozen Custard and Steakburgers, is venturing into a new market — college campuses.
The Wichita fast food staple, started by Wichita State graduate Freddy Simon, will open in the Rhatigan Student Center when fall classes resume on Aug. 20. Its WSU location is the first of its kind.
WSU announced the addition of Freddy's and Panda Express to the RSC in late June. The two additions replace Chartwells retailers Mondo Subs and Sono, which opened at the start of the 2017 school year.
Kevin Konda, associate vice president of student affairs auxiliaries, said Mondo Subs and Sono were intended as temporary options while the university determined long-term options.
"Freddy's was part of the plan all along," Konda said.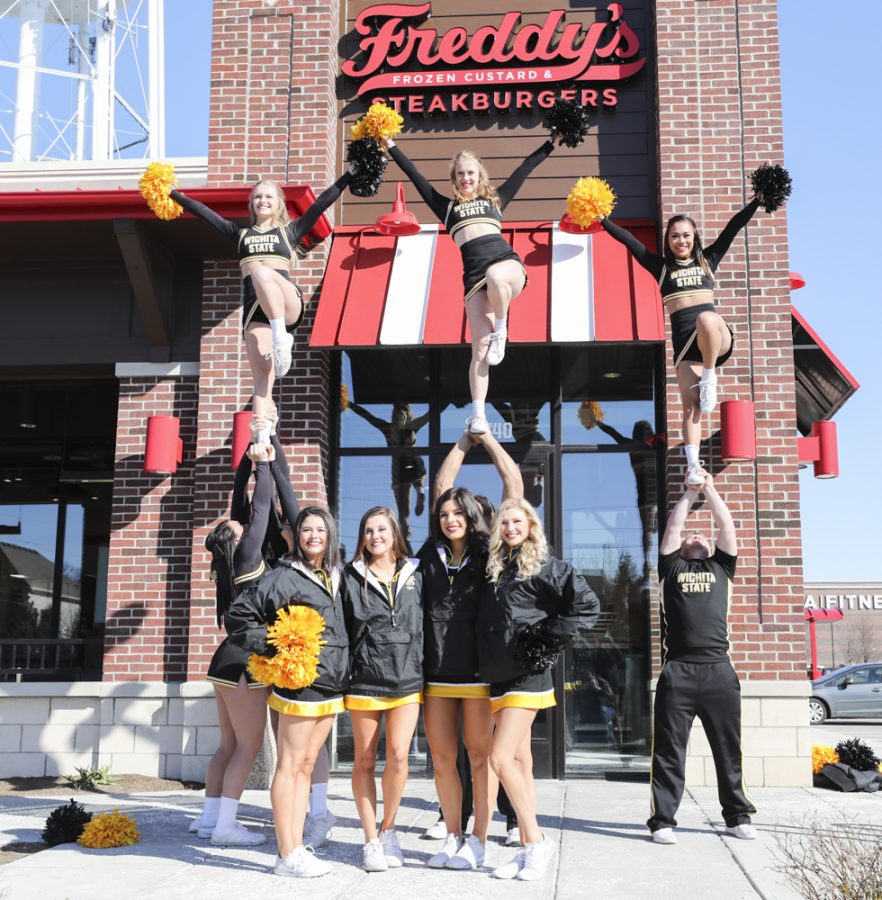 The RSC holds a board of directors, which Konda said is comprised of 18 members — half of whom that are students. The board shared their recommendations for retailers with Chartwells.
Freddy's is expected to have extended hours. Matt Pray, Chartwells manager, said Freddy's, along with Panda Express and Chick-fil-A, will stay open until 7 p.m. Monday through Thursday.
Chick-fil-A will hold hours on Saturdays, and the university will judge the demand based on Chick-fil-A's Saturday sales before expanding the hours of other retailers, Pray said.
Since Starbucks replaced Fast Break, WSU's offering of ice cream became limited to soft serve available exclusively in the university dining hall — which required the purchase of a full meal. Konda said the university recognized an issue satisfying the demand for ice cream. At one point, Konda weighed adding ice cream options to Shocker Sports Grill in Lanes, he said.
"There's been a large demand for ice cream," Konda said, "And with that in mind, we knew we couldn't close our ice cream place at 2 in the afternoon."
Freddy's will offer their 20 best-selling toppings with their line of custard.
WSU Dining has hinted at having a soft opening for the retailer as early as Friday. Panda Express is slated to open Wednesday.
About the Contributors
Evan Pflugradt, Sports Editor
Evan Pflugradt is the former Sports Editor of The Sunflower.

Pflugradt past served as the publication's Editor in Chief, Opinion Editor and a reporter....
Brian Hayes, Former Photo Editor
Brian is the photo editor at The Sunflower. Hayes is a junior majoring in mass communication with an emphasis in journalism. He is from Wichita. Hayes enjoys...