Brinkley accuser shares her story, intentions behind coming forward
UPDATE: Brinkley resigned as student body president three days after Cuellar's accusations surfaced. On the day of his resignation, Cuellar and other women accusing Brinkley of sexual assault shared their stories at the Student Government Association meeting.
Maia Cuellar moved back to Wichita about a month ago. In an interview with The Sunflower Monday morning, Cuellar, the woman accusing Wichita State Student Body President Kenon Brinkley of sexually assaulting her in June 2017, said seeing familiar landmarks around town brought back memories of her encounters with Brinkley.
The Student Government Association responded to Cuellar's accusations Monday in a press release signed by all members of the executive cabinet except for Brinkley.
"The Student Government Association Cabinet is aware of an article published during the evening of Sunday, February 10 on Medium.com, alleging that the SGA President sexually assaulted the author," the release states.
Cuellar's post alleges that, after multiple consensual sexual encounters, Brinkley had unprotected sex with her, even though the two had discussed at length the importance of safe sex. Cuellar writes that she did not consent to sex without a condom.
Brinkley has not responded to The Sunflower's requests for comment, and is not in his campus office.
Cuellar said she will not pursue legal action against Brinkley.
"(M)y goal is not to destroy his life, to take away the success he has found or to see his life collapse," Cuellar wrote. "My goal is to ensure that others know what he is capable of and other consenting sexual partners that might encounter him understand what he has done."
Cuellar describes the encounter as a rape.
"It took me over a year after the night of June 17th, 2017 to fully admit and recognize that Kenon Brinkley had raped me," Cuellar wrote. "Not using a condom without the consent of your sexual partner is rape.
"Kenon abused my trust and made the conscious choice to not use a condom without my consent."
Meredith Osborne, WSU's Wichita Area Sexual Assault Center campus advocate, said it's important to use survivors' terminology when discussing their experiences. She said that "rape" and "sexual assault" are not necessarily interchangeable terms.
"'Sexual assault' is a broad term that refers to any unwanted sexual contact, where 'rape' is defined by unwanted penetration," Osborne said.
The legal definition of rape is more complicated. Alice Osburn of the Sedgwick County District Attorney's Office said she could not comment on the alleged interaction between Cuellar and Brinkley, but explained what prosecutors must prove to convict someone of rape in a case where the victim is of legal age and not unable to give consent.
"What we have to prove is that the person knowingly engaged in sexual intercourse, the victim would have to not consent, and there would have to be circumstances where she was overcome by force or fear," Osburn said.
She said there are many different legal definitions for various types of sexual assault that do not require the victim to be overcome by force or fear.
Cuellar said she and Brinkley spoke explicitly about the importance of safe sex.
"He told me that his fraternity constantly preaches the importance of safe sex and always having protection available," Cuellar wrote. "We both discussed how stupid we thought it was not to use a condom. We agreed that condom use is a necessity.
"On his Tinder bio, he had a lot of things about how consent is important," Cuellar said in her interview. "You know the phrase, 'Consent is sexy.' That was something he put on there and that's something he posted on Facebook before."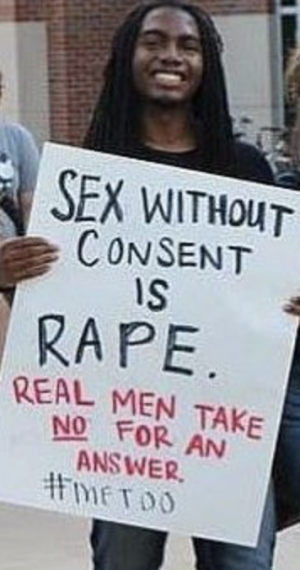 Brinkley deleted his Facebook profile Monday.
"He seemed so aware of rape culture and what consent meant and the importance of all those things, so it was like, 'Wow, he knows and he doesn't care,'" Cuellar said.
She said that knowledge makes their encounter more problematic in her eyes.
"To someone like me who is very aware of what consent means, it's very black and white to me. You either consent or you don't," Cuellar said.
"If you know you are embarking on a sexual encounter with pre-discussed expectations and those are breached, that's it."
The night of the alleged encounter, Cuellar had purchased a room at the Candlewood Suites hotel in Wichita. She provided The Sunflower a digital record of the transaction.
"I did want to have sex with him," Cuellar wrote. "But I wanted to have protected sex. I thought that we'd made this very clear before.
"I didn't know what to do. I liked him a lot. I wanted to have an emotional relationship with him. I didn't tell him to stop."
Meredith Osborne of WASAC said sex crimes are often committed by someone the victim knows "very well."
"That's why it can often be so confusing for the survivor, because she did have an emotional tie to him, clearly," Osborne said. "It is a confusing circumstance, and sometimes it does take a while to come to terms with the fact that this did happen to me."
Cuellar said she wanted to have a relationship with Brinkley at the time, and thought he was single. She said she was later contacted by a woman who told her she and Brinkley had been dating since 2015 — up to and during the time Cuellar says she had an emotional and physical relationship with Brinkley.
She said that because of her feelings for Brinkley at the time, it took her more than a year to qualify his behavior as "rape."
"I used to struggle with it internally. I used to tell myself it wasn't rape," Cuellar said. "But if a girl came up to me and told me her story and it was the same story, I'd say, 'Yes, absolutely that was rape.'
"It's hard when you know someone on a personal level, because he's been through some shit and I can admire how he has become quote, unquote successful, but also, like, there's a lot of people that were hurt in that journey."
Cuellar said she understands "the implications of a rape allegation, especially to a person who has experienced systematic racism."
"False accusations of rape have devastated the lives of young black men and men of color," Cuellar wrote.
She said she has come to the decision that she has to share her story.
"I know it happened, so I don't have to feel bad, I guess, in a way," Cuellar said.
"Him having such a high presence at this university is why I am fully disclosing his name and all the events which occurred with us," she wrote.
Cuellar has never attended WSU. She said she didn't originally think Brinkley should resign as student body president, but that after speaking with other women who have approached her since sharing her story, her view has shifted.
"It's become apparent to me there are a lot of girls he's harassed," Cuellar said. "If he hasn't outright abused them or done something like that, he's harassed them."
She now believes he should step down, she said. Brinkley did not respond to The Sunflower when asked if he plans to continue serving as president.
Brinkley missed last Wednesday's Student Senate meeting and has not been in his office since then.
"I've had very minimal contact with him," Student Body Vice President Shelby Rowell told The Sunflower Monday. "I think he's sent us two texts since he was out last week."
Osbourne said she is available to speak with survivors of sexual assault.
"I'm here to be an advocate for survivors, so whatever they need," Osborne said. "If it's just emotional support — if they just want someone to talk to. If they want to work through a legal process just to see what that would look like, we can talk through that. Anything they need."
Osbourne, who is not affiliated with WSU, is on campus from 9 a.m. to noon on Tuesdays and 1-4 p.m. on Thursdays in Lindquist 301.
She's available by appointment but said people can walk in any time.
Leave a Comment
About the Contributors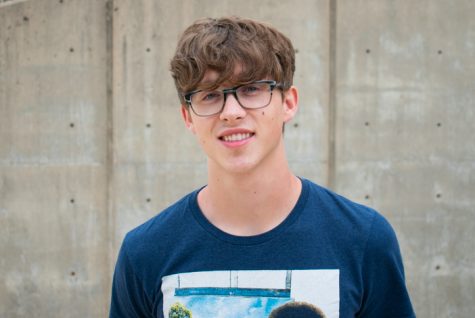 Matthew Kelly, Former Editor in Chief
Matthew Kelly is a former editor-in-chief and managing editor for The Sunflower. Kelly graduated in 2020 with a bachelor's degree in political science...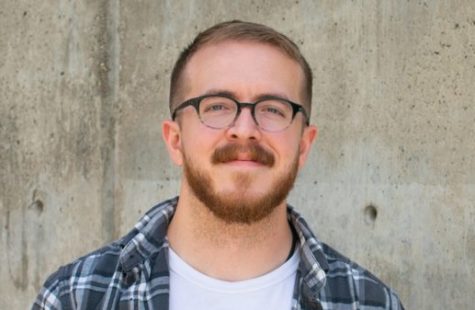 Easton Thompson, Former photographer
Easton Thompson was a photographer for The Sunflower. Thompson majored in communication with an emphasis on electronic media. He is from Wichita, Kansas.