Next chief justice for student government chosen
As the school year comes to a close, the Student Government Association has begun its yearly process of appointing leadership positions for the next session.
During April 12's meeting, the senators voted to approve the selection of next year's chief justice. The Judicial Branch elected Maureen Wetta for the position.
The judicial branch is in charge of hearing and deciding on cases brought to them by students. The chief justice is the spokesperson for the branch and directly oversees all decisions in compliance with the SGA constitution, bylaws and statutes.
"If confirmed, I believe the best days of the court are ahead of it," current Chief Justice Garett Butler said.
Wetta will be a senior next year, majoring in criminal justice. Along with serving as an SGA justice, she is also the president of Student Activities Council and the captain of the women's rowing team.
Wetta hopes to use her position next year to protect the rights of the student body and ensure everyone is treated fairly. She will take over at the start of the 66th SGA session.
"I am confident that these qualities I have gained over my time at the university will continue the high standard of the court," Wetta said, "and always act in accordance with the betterment of our student body."
Leave a Comment
About the Contributor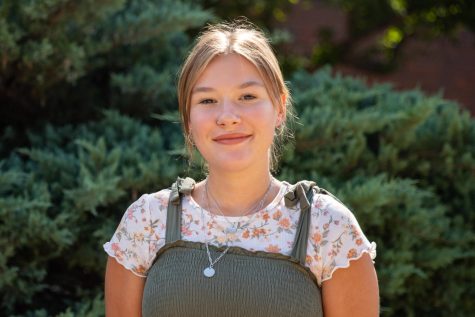 Danielle Wagner, Reporter
Danielle Wagner is a second-year sports reporter for The Sunflower from LaCrosse, Kansas. Wagner is a sophomore majoring in communications with an emphasis...