Bremaud heads back home to France to play professionally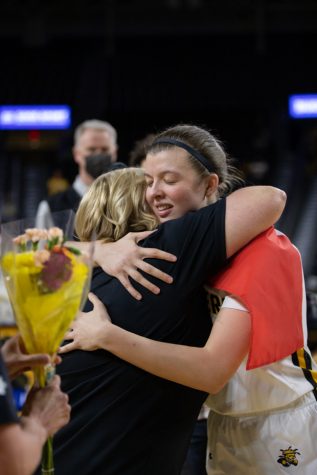 When Carla Bremaud first came to the United States from France, she could not speak English. She already graduated high school in France, but she decided it would be best to repeat her senior year. Now, Bremaud is fluent in the language and is graduating with her bachelor's degree in sport management.
Before joining the women's basketball team, Bremaud attended Life Prep Academy in Wichita. After graduation, she was offered a scholarship at WSU and she knew it was the right decision. Bremaud was already familiar with the city and made friends at Life Prep. She was not ready to give that up.
Bremaud's life surrounds basketball. As a child, she began collecting articles that were written about her in France. She would put them into a scrapbook for memories, and she still continues to save these special moments in her life.
These sports highlights have significant meaning to Bremaud. Her world revolves around basketball. When it came to finding the right major, she knew it had to incorporate her love of basketball.
"I didn't know what I wanted to do," Bremaud said. "Obviously I play basketball, but I've always been interested in all sports, so I was like, why not work in sports."
At WSU, Bremaud has developed her craft while learning more about other sports. She holds an internship with the athletic department on campus. She frequently works during baseball games with ticketing fees, marketing and development and the All-American Club. 
Bremaud was able to speak to donors and fans within the American Club and was able to get to know them on a more personal level.
"I really liked it (the internship)," Bremaud said. "It was interesting to see all those types of work within sports."
After graduation, Bremaud will be going back to France to play professional basketball. 
"I'm excited because I'm going to be close to my family after being away for like five years," Bremaud said.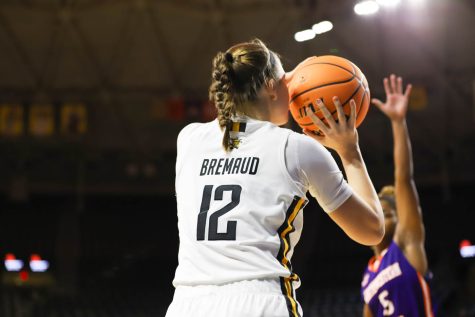 After learning about the American ties in basketball, Bremaud also announced she was excited to go back to playing in the French culture. 
"Playing professionally is going to be so different," Bremaud said. "Now, it's going to be my job. I get paid for that, so it's going to be different, but I'm excited."
Wichita allowed Bremaud to experience different cultures. The majority of her friendships, which she will miss the most, are students from different countries. She said she is thankful for these moments she was able to experience off of the court.
On the court, Bremaud helped bring great success to the Shockers. This season alone, she put up 150 points and played 702 minutes. Her favorite memory is senior night.
"We won in overtime and my parents were here and they were able to walk with me for the ceremony," Bremaud said.
As Bremaud prepares to walk across Koch Arena for the last time to receive her diploma, she feels happy and at ease. Her future is just beginning and expanding to great moments.
"Thank you to everyone," Bremaud said. "My coaches, my teammates, my family."
View Comments(1)
About the Contributors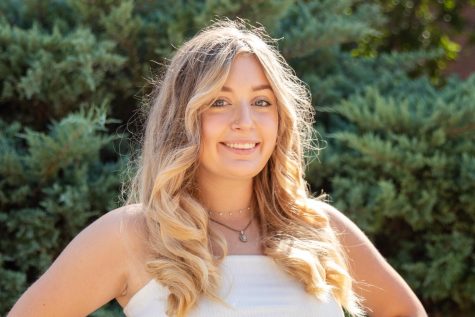 Rachel Rudisill, Former Photo Editor
Rachel Rudisill was the photo editor for The Sunflower in Fall 2022. Rudisill majored in journalism and was a staff photographer before becoming photo...
Mia Hennen, Editor in Chief
Mia Hennen is the current editor in chief for The Sunflower. Before becoming editor, Hennen was the news/managing editor. They are a junior at Wichita...