Instagram 'meme' page receives backlash for controversial posts about student government election
An Instagram meme page recently came under fire for a series of photos and posts that some students at Wichita State, especially those in Black Student Union, found to be harmful and tasteless.
Before the account's disappearance, "crispiwsumemes" was known around campus for posting pictures and edits, often joking about shared experiences on campus or criticizing areas of the university that some students were dissatisfied with. 
The account received a slew of negative comments after posting images or "memes" relating to candidates running for student body president and vice president. Omarian Brantley, president of Black Student Union, said that in one of the account's posts, several images specifically targeted presidential candidate Iris Okere.
"It was very hurtful," Brantley said. "(The meme page) claimed that they were attacking everybody, but the brunt of it was at Iris."
One of the pictures featured an image of Andrew Tate, a British-American social media personality known for his misogynistic views. Tate was arrested at the end of 2022 in Romania on suspicion of human trafficking, rape and forming an organized crime group. The edit features a quote from Okere, taken from the first presidential debate on March 23, above the image of Tate.
Another image placed Okere's name in a toilet.
"The meme page, as a whole, is hilarious," Noah Carter, health and wellness director for Student Government, said. "One was a little distasteful. I think there's a difference between saying something you don't like about a candidate and then just saying, 'they're poop.'"
Some in Black Student Union took to commenting on the Instagram post.
"(You're) saying it's a joke but how would (Okere) know ???" one user wrote under the post. "You could just be calling her out (because) she's black."
When asked about the events regarding the meme page, Okere declined to comment. 
Brantley mentioned Okere's position as the only non-white person running for president or vice president.
"(Black Student Union) saw it as them attacking a Black woman," Brantley said. "You have to look at how the stage is even set up. Iris is one Black person on that stage and then one of two women on that stage, and anyone would tell you in society, women are at the bottom of that privilege totem pole, and then you add that she's a Black woman."
Okere and Sophie Martins are running for president and vice president. Two other tickets are running: Carter and Jonathan Stanger and Zane Berry and Nicholas Harmon. 
At the second presidential debate, Zachary James, elections commissioner, asked candidates how they would deal with criticism in their administration, in light of events surrounding the meme page.
Berry said he loves criticism, something he received last year from the meme page.
"I was flamed last year by this meme page, and it certainly hurts at the time," Berry said. "I feel like a meme page, that's like the pinnacle of what you would say is the populace opinion … It's taking that (criticism), looking it in the face, and saying 'we will do better' or 'we will stick to our guns.'"
Okere's running mate Martins said they support any form of free speech.
"Whenever criticism is there, it's something you want to pay attention to," Martins said. 
Along with 'memes' about Okere, the post also had images about Berry and Harmon. None were made about Carter's ticket in the post. 
"In regards to the meme page, I was kind of disappointed a meme wasn't made about me," Carter said.
When the post was originally made on Instagram, Carter commented on it with an emoji, expressing shock. 
An Instagram user then replied to his comment, saying "Interesting … you being in these comments." Carter replied, "trust me I have nothing to do with this and don't want to. I give no endorsement to harassment".
Following the controversy, the account disappeared. The identity and reason for the account's leave remain unknown.
*This story has been updated from a previous version.
Leave a Comment
About the Contributors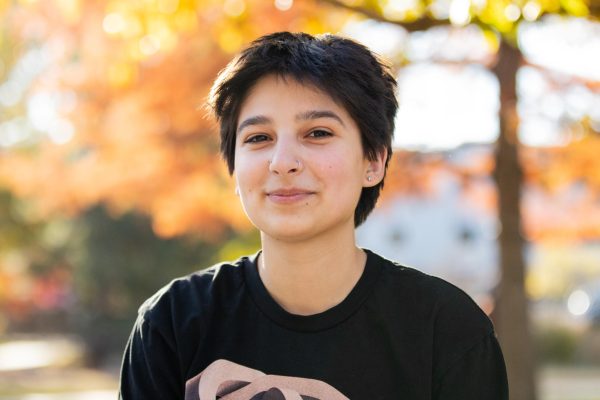 Mia Hennen, Editor in Chief
Mia Hennen is the current editor in chief for The Sunflower. Before becoming editor, Hennen was the news/managing editor. They are a junior at Wichita...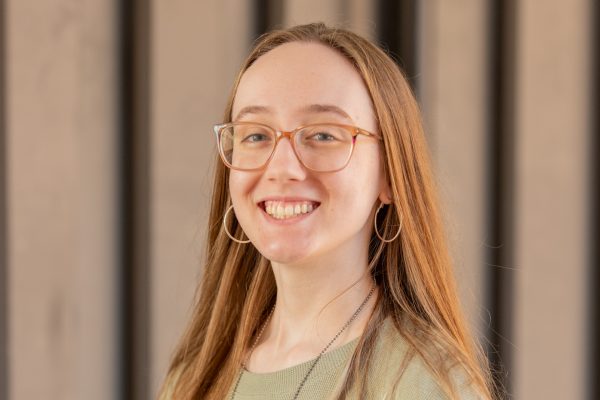 Wren Johnson, Illustrator/Designer
Wren Johnson is an illustrator for The Sunflower. Johnson is a third-year Communications major that loves chickens. In her free time she likes to read,...