Student body president candidates discuss current issues at second debate
The student government tickets for president and vice president debated for a second time to promote their platforms to students on Tuesday evening.
The candidates shared their stances on this session's controversial bills and debated food insecurity and sustainability. They also continued to discuss diversity, equity and inclusion issues like in the previous debate.
When asked about their stance on the free menstrual products bill, a bill introduced last fall to provide free menstrual products in restrooms all over campus, all three tickets said they planned to continue it.
Iris Okere and Sophie Martins said they were in favor of the bill. Their campaign points are transparency, civic engagement, diversity, retention and accountability.
"I'm very happy that the Senate even passed it," Okere said. "It's something that's been a long time coming."
Noah Carter and Jonathan Stanger, whose platform is connection, reachability and advocacy, hoped to expand the bill.
"I would like to see it to be brought up to other campuses … where we have students paying fees, but then we are not providing them any support," Stanger said.
Zane Berry and Nicholas Harmon said the university should be responsible for funding menstrual products. Their platform focuses on improving financial policies in SGA, freedom of expression and negotiating housing contracts.
"Focus on securing the right funding, which should actually come from the university and not from the student government," Harmon said.
The moderator also asked candidates about how they responded when a bill condemning antisemitism was originally voted down this spring. The bill returned to the Senate and was later passed. 
After learning the bill had failed, Carter said he tried learning about Jewish students' perspectives. He said he would support creating a Jewish student agency.
"The most important thing is to talk to Jewish students and make sure that what they have in mind actually happens," Carter said.
Berry made similar points about helping a potential Jewish student agency during their transition. Berry's running mate Harmon also noted that he co-sponsored the bill condemning antisemitism.
"Agencies are still a new thing, but we need to make sure that it feels at home here," Berry said.
To support Jewish students and combat discrimination, Okere and Martins said they would prioritize education and training in their administration. They would also help a Jewish student agency understand their responsibilities.
"As well as having statistics behind how many students we have and how we can better support them," Okere said.
An Instagram meme page, known for making memes about Wichita State, made critical posts about certain SGA bills and the last debate.
When asked how they would handle outside criticism, all tickets agreed they would pay attention to it but not take it personally.
"You don't have to necessarily take it to heart, but just keeping it in mind and moving forward," Martins said.
Later in the debate, the candidates discussed ways to combat food insecurity.
Martins, a Shocker Support Locker employee, said she wants to help the food pantry cope with the rising student demand.   
"Either adding more employees to create more hours …  or having a better volunteer network," Martins said.
After SGA planned a farmer's market last spring, the event fell through at the last minute, due to vendors backing out. Carter said he is working toward hosting a market this spring to support food-insecure students.
Harmon said, while they support short-term solutions like that, he and Berry would also advocate for a grocery store closer to campus.
When asked about sustainability, each platform had different priorities. Carter said he would focus on ensuring campus recycling is collected.
"That's something that's always supposed to be happening," Carter said. "It's not happening (currently)."
Okere hopes to raise awareness of campus composting sites, one which she said she helped create as vice president of Alpha Kappa Alpha.
Berry and Harmon said they were concerned about water waste, specifically sprinklers angled onto pavement instead of grass.
"Not only is this a concern of wasteful water, but it's also a concern of wasteful spending," Harmon said.
An audience member asked what the candidates considered ideal qualifications for serving a diverse student population.
Martins, a transfer student, said she helped organize transfer socials, and Okere said she served diverse students through her roles in Black Student Union and Alpha Kappa Alpha.
"Coming back from covid … I didn't get transitioned into how I was going to be in those roles, but I made them my own," Okere said.
Carter and Stanger met with the Office of Adult Learning, which they said the director called a first for SGA. Besides reaching out to adult and online students, Carter said it is also important to consider disabled students who need accommodations.
"As a student who has autism, I feel like our diversity efforts on campus do overlook disabilities a lot of the time," Carter said.
Berry said they would focus on outreach, active listening and action when addressing students' concerns.
"Not just have a file of opinions from the students, but actually put those into work and make sure that we're making great changes with the students here in Wichita State," Berry said.
Other topics discussed include diversity representation, supporting agencies, changes from the current session and supporting their administration's mental health.
To view both debates, visit SGA's YouTube and go to the "Live" tab. 
SGA voting takes place from April 3-5 in the RSC or online.
Leave a Comment
About the Contributors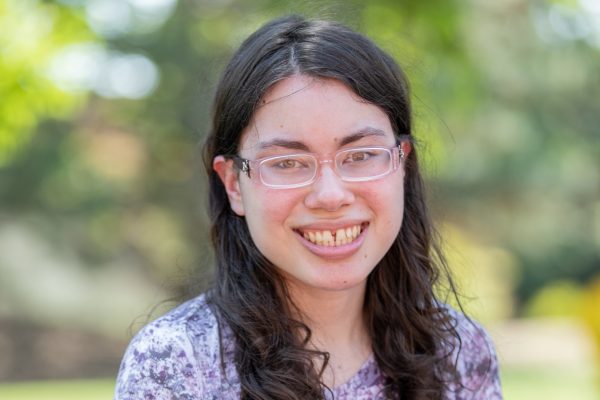 Courtney Brown, Investigative News Editor
Courtney Brown is the investigative news editor for The Sunflower. Brown previously worked as a reporter and assistant news editor.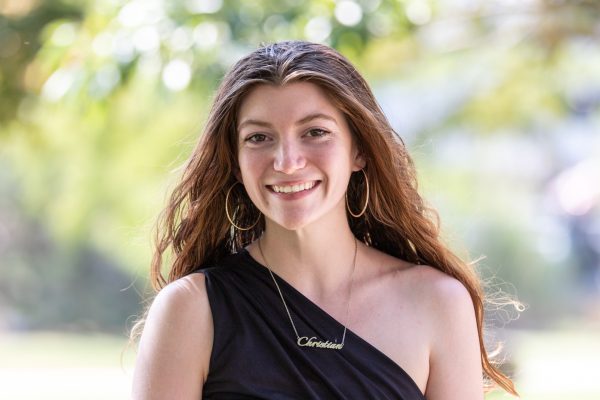 Kristy Mace, Photo Editor
Kristy Mace is the photo editor for The Sunflower. She's majoring in psychology. Currently a junior, Mace hopes to go on to get her Ph.D. and become a...