Student Senate elects new speaker in hopes of a 'fresh perspective'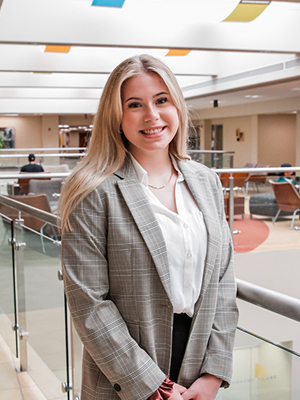 Following alleged sexual harassment surrounding the former Speaker of the Student Senate, the Senate voted to vacate the speaker's position.
At this week's meeting, the Student Government Association chose a new speaker.
Sens. Jay Thompson, Kylee Hower, and Victoria Owens were the nominees for the position. Hower received a majority of votes from senators.
Thompson, an aerospace engineering major, said that, though he initially did not want the job of the speaker, he decided he was dedicated to his and the Senate's growth.
"This is about we, not me," Thompson said. "We as a team are capable. We as a team are prepared. We as a team are destined for great things."
Hower, a political science major, presented her platform for speech, which revolved around her leadership skills and goals for a positive atmosphere in the association. 
Despite only being in Senate for one term, Hower said she does not think that her inexperience is a bad thing. She said that it gives the Senate the opportunity to mold her into the leader they need.
"I'm willing and able to dedicate my time," Hower said. "And I understand the respect and work that goes into making a team work cohesively. In its most inherent form, student government is a team."
Owen, a political science and women's studies major, served as the safety and student services chair during the previous session.
Diversity was one of the main topics she touched on during her speech to the Senate. 
Additionally, she said that she wants SGA to work on improving the standards for students with disabilities. 
"I believe that in order to be the best leader that I can possibly be," Owens said. "I need to garner the strengths within this body."
Once the nominees each spoke, the debate period of the speaker election was opened. Multiple senators spoke in favor of each of the nominees.
At-large Sen. Gregory VanDyke Jr. addressed the sexual harassment controversy previously surrounding the last speaker election. During the last meeting, Thompson spoke on the allegations saying it is not the Senate's job to assess them.
VanDyke said from his perspective it felt like Thompson was more worried about supporting relationships than doing what was right.
"I believe that it's time for a fresh perspective," VanDyke said, speaking in favor of Hower. "I think it is time for somebody who has not been in Senate for as long to offer a fresh perspective."
Following the debate, the Senate cast their votes. 
Hower, who received 17 votes, was sworn into office. Thompson received five votes, while Owens got six.
Student Senate is now adjourned for the summer and will return on Aug. 23.
Leave a Comment
About the Contributor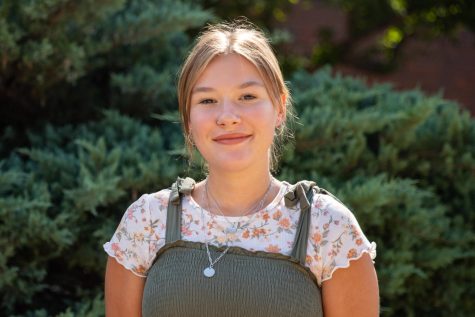 Danielle Wagner, Reporter
Danielle Wagner is a second-year sports reporter for The Sunflower from LaCrosse, Kansas. Wagner is a sophomore majoring in communications with an emphasis...