'Brew unto others:' Catholic student center to open coffee shop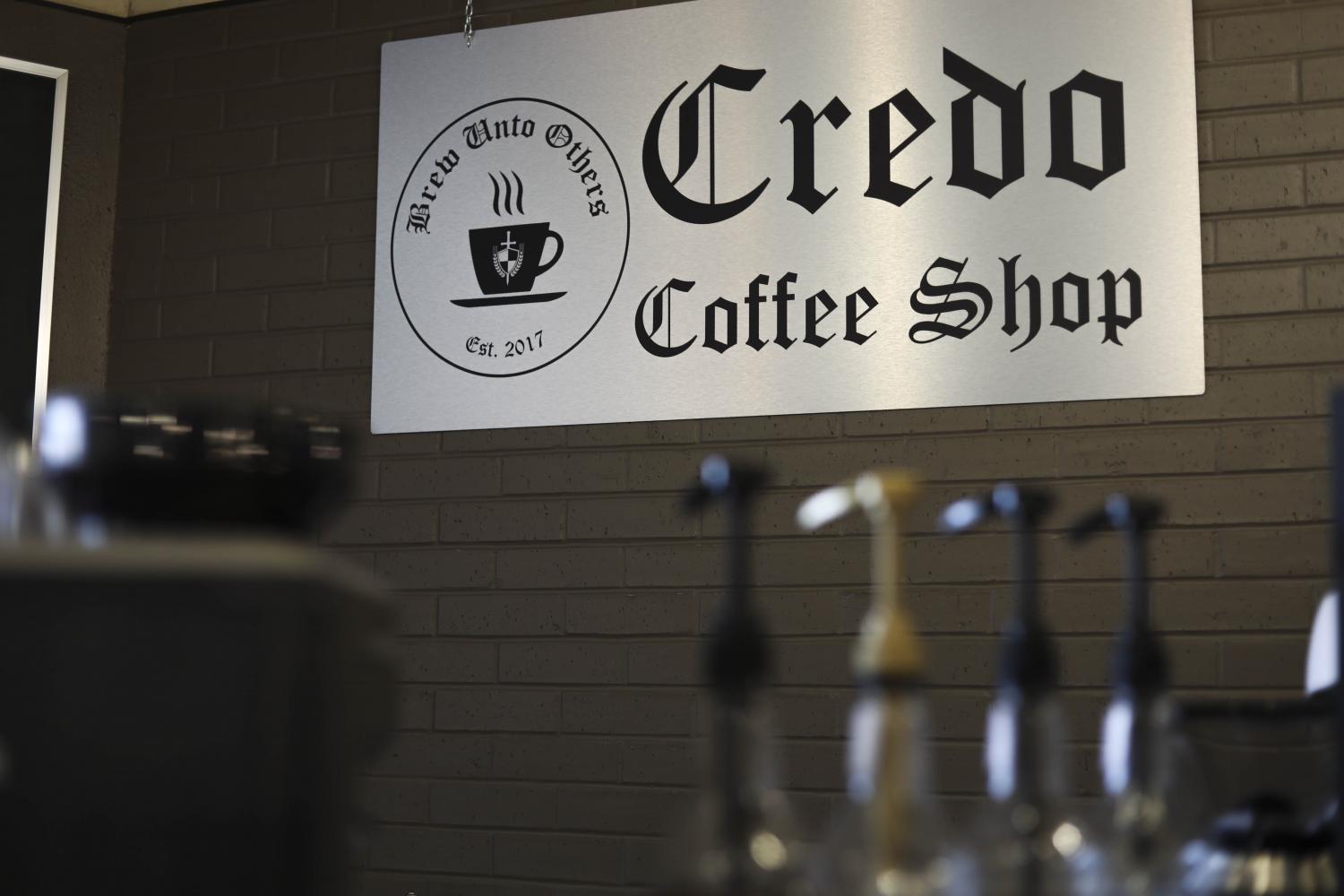 The St. Paul University Parish Catholic Student Center on campus is preparing to open a coffee shop in its basement.
Credo Coffee Shop will open Aug. 14. "'Brew unto others' is our slogan," Sean Wheeler, a sophomore majoring in exercise science who will manage the new coffee shop, said.
Wheeler said the Latin term "Credo", which translates to a statement of belief, was important to early Christians.
Wheeler said many students spend time doing homework, playing pool, and eating lunch at the student center after classes. He estimated that between 30 and 50 students came through the student center daily during the school year. The center, which was opened in 1970, also holds daily mass in the parish upstairs.
Last week, the Lutheran student center across the opposite side of 17th street renovated their building and opened Fairmount Coffee Co.
"Father (John Hay) has wanted to open a coffee shop here for a very long time because it's such a good way to have people feel welcome here," Wheeler said.
Wheeler said Hay felt like there was no better time than now to open up a coffee shop.
"We definitely didn't open this to create competition or drama with (the Lutheran student center,)" Wheeler said.
"We're not trying to put them out of business or anything like that. We're just trying to provide for our students," he said.
Wheeler said that while the Catholic student center is a good place to meet people with similar beliefs, the center is open to students of all faith backgrounds.
"Everyone's welcome," Wheeler said.
About the Writer
Jenna Farhat, News Editor
Jenna Farhat is the News Editor of The Sunflower.

Farhat is a junior majoring in creative writing. After graduating, she plans to pursue a career in...