Koch money moves institute forward
A $3.64 million grant from the Charles Koch Foundation will help create an Institute for the Study of Economic Growth at Wichita State.
The institute will be part of the Barton School of Business. The institute could open as soon as August 2018 and will be housed in Clinton Hall until enough money is raised to build a new business building on Innovation Campus. Then the business school will move to Innovation Campus, along with the Koch-funded institute.
The Dean of the Barton School of Business Anand Desai said the institute's first order of business is selecting and hiring an executive director. He said a national search will take place.
"Everything will be consistent with the mission and vision of the institute and the university," Desai said.
Desai said the institute will fund two faculty members with research and teaching expectations, lecturers, two research fellowships for graduate students, and two graduate assistant positions. Those positions will be funded by the Koch donation, Desai said.
Wichita State will pay the institute's faculty benefits, which includes health insurance and retirement, through a "re-allocation" of the business school's funds.
The faculty members hired by the institute will be vetted by the Barton School's faculty and will have full rights and responsibilities of other WSU faculty members.
"This institute will not be on an island," Desai said. "Collaboration is a key to success."
"What this institute is trying to do is look at ways to grow the economy, what role markets play in that growth, and how to lift society and enhance the quality of life for the region."
Desai said it's important to both WSU and the Koch Foundation that academic freedom be upheld with the creation of the institute.
"The normal university processes will be preserved," Desai said. "We will not short-circuit the process. It starts with faculty, because they set the curriculum. We're going to honor the process that has been in place already."
View Comments (2)
About the Writer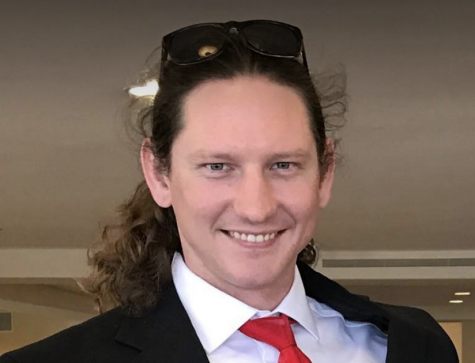 Chance Swaim, Former Editor in Chief
Chance Swaim was the Editor in Chief of The Sunflower from fall 2017 to spring 2018.

Swaim was a graduate student in the English Department working...