WSU requests housing rate increase
UPDATE: The rates reported by The Sunflower in an earlier version of this story reflected the rates posted on the university housing website that did not include the 1-bedroom and 2-bedroom rates paid by students to live at The Flats this year. The only numbers available on the site at the time were $5,900 for a single room and $4,380 for a double room. Those are not one bedroom and two bedroom rates, as previously reported, but single- and double-occupancy rooms. The day The Sunflower reported these rates, university housing and residence life updated their website to include the rates being paid this year — rates not included in their proposal to the Kansas Board of Regents.
Original story, with updated information:
Campus housing rates could go up next year.
Wichita State, which already has the highest priced on-campus housing of any public university in the state, is seeking approval to increase housing rates at The Flats and Shocker Hall next year. WSU presented a first reading of the proposed increase to the Kansas Board of Regents Wednesday, and the measure will be voted on at the board meeting next month. The board did not discuss the proposal.
A one-bedroom apartment in The Flats this year is $8,460.  A two-bedroom is $7,650. Thirty-eight of about 380 students ended up paying those rates this year, according to Scott Jensen, director of university housing and residence life.
The other 340 students paid Fairmount Towers rates. A single-occupancy bedroom is $5,900. A double-occupancy bedroom is $4,380. Those rates will also increase under the proposed housing increase.
Next year, a one-bedroom in the Flats will cost $9,000 and two-bedroom will cost $8,300, not including a mandatory meal plan, if the board of regents approves the increase.
Single-occupancy rooms will range from $7,700 to $9,000 — an $1,800 to $3,100 increase for students paying Fairmount Towers rates. Double-occupancy rooms will range from $5,000 to $5,600 — a $620 to $1,220 increase.
That increase makes The Flats more expensive than the rates the university announced last February that were met with significant negative feedback from students for being too expensive.
At that time, The Flats was to be a privately-run apartment complex on Innovation Campus. It cost $8,460 for nine months in a single bedroom and $7,650 for a two bedroom. By July, however, fewer than one in five beds were filled. Forty-eight students had signed up to live in the 280 available beds at The Flats.
That's when the university stepped in to fill The Flats, which is owned, in part, by Dave Murfin, the chairman of the board of regents. WSU closed its most affordable student-housing option, Fairmount Towers, and moved about 300 students from there to the apartment complex on Innovation Campus three weeks before move-in day.
This year, those students are paying Fairmount Tower rates to live in The Flats.
Shocker Hall residents can expect a much smaller increase — below 3 percent — from $8,650 to $8,900 for a one-bedroom/1-bath dorm room, and $7,730 to $7,950 for a 2 bedroom suite/1 bath.
Student involvement with the proposal included three 30-minute "task force meetings" on Oct. 3 and Oct. 4.
"These meetings were held to allow for student feedback on the current housing structure, future rates and room assignments," WSU's proposal to the board of regents said.
If approved, the rates will become effective on July 1, 2018.
View Comments(1)
About the Writer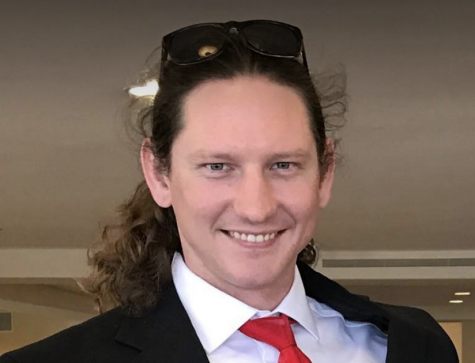 Chance Swaim, Former Editor in Chief
Chance Swaim was the Editor in Chief of The Sunflower from fall 2017 to spring 2018.

Swaim was a graduate student in the English Department working...