PAID TO LEAVE
Jody Adams-Birch, Eric Maki, and Christine Schneikart-Luebbe left Wichita State this year and received more than $535,000 from separation agreements that limit what they can say about the university.
Three Wichita State employees who left the university this year received more than $535,000 from separation agreements.
The Sunflower obtained the terms of separation between WSU and former employees Jody Adams-Birch, Eric Maki, and Christine Schneikart-Luebbe through Kansas Open Records requests.
Adams-Birch worked as WSU's head women's basketball coach before her employment was "terminated" January 19. She had been with the university since 2008. Maki worked at WSU as the director of campus recreation from 2012 until his resignation March 8. Schneikart-Luebbe worked as associate vice president of student affairs and also served as student government advisor until March 17, after 23 years at WSU.
The documents state that the former employees "withdraw and agree to voluntarily dismiss … any and all charges, grievances, claims, complaints, and lawsuits" they may have filed against the university relating to their employment and departure from the university.
The former employees signed the documents, which include non-disparagement clauses. The clauses state that the former employees will not make any statement or take any action that could "embarrass or humiliate" officers, employees, or students of the university or cause the institution to be "held in disrepute."
Additionally, the documents include non-disclosure agreements.
"Any information relating to (Wichita State University's) future plans and its methods of doing business, identities of (the university's) business affiliates, and its policies and procedures" are also protected under the non-disclosure clause.
The documents state that the agreements are not an admission of "liability or unlawful conduct of any kind" by the university or employees.
The document also states that in addition to legal consequences already in place for violation of non-disclosure agreements, the former employees would be required to return the money they received upon resignation if they violate the agreement. The university is also entitled to injunctive relief against a breach of non-disclosure, according to the agreement.
The former employees agreed to "permanently, unequivocally, and unconditionally" waive all rights to resume employment with WSU in the future.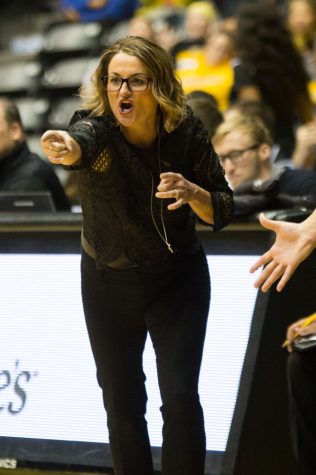 JODY ADAMS-BIRCH
The terms of former women's basketball coach Adams-Birch's separation agreement state that she received $250,000 upon resignation.
Adams-Birch received an additional $23,748.92 in unused paid leave which she earned while employed at the university.
Adams-Birch left her position as WSU's career-wins leader and finished with a 161-115 record. She led the Shockers to three straight Missouri Valley Conference regular season and tournament titles in 2013-15. Adams-Birch had received raises in each of the last two seasons.
In 2015 she earned a salary of $309,183, the third highest paid state salary at Wichita State behind Executive Director of NIAR John Tomblin and University President John Bardo.
Four players quit the team following a 29-win season in 2015. Thirty eight people involved with the program were interviewed regarding the atmosphere of the program, with Adams-Birch receiving complaints about the mistreatment of players.
The investigation was followed with Adams-Birch agreeing to make changes in the programs and allow players and coaches to work with a consultant in sports psychology.
The separation agreement mentions that the university is not to make any statement or take any action to "damage or lower (Adams-Birch's) reputation, embarrass or humiliate her."
Adams-Birch and Darron Boatright, director of athletics, signed the agreement Jan. 24.
Prior to her leaving the program, Adams-Birch had been suspended for two games during an investigation that followed sophomore Ellie Lehne's transfer from the women's basketball program.
Adams-Birch could not be reached for comment.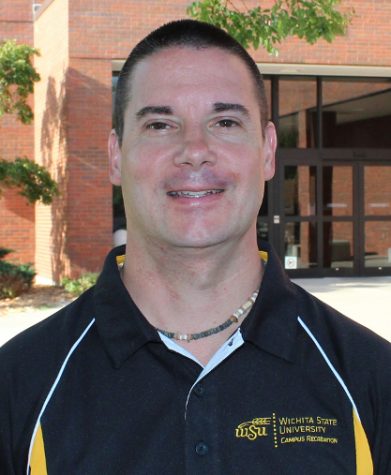 ERIC MAKI
Maki resigned from his position the day after the student senate voted down a proposal to increase student fees to build a YMCA on Innovation Campus. Maki had been outspoken about the effects the addition of a YMCA would have on Campus Recreation.
Maki's separation agreement states that he voluntarily resigned his employment with WSU. Schneikart-Luebbe and Adams-Birch's separation agreements do not mention voluntary resignation.
The document states that Maki received $49,679.04 — the equivalent of six months salary — upon his resignation.
Additionally, Maki agreed to be "reasonably available" to the university for a four-year period following his resignation to discuss "his knowledge of any matters that pertain to pending or threatened litigation."
Maki signed the agreement March 29. Tony Vizzini, provost and senior vice president, signed it April 4.
John Lee, associate director of campus recreation, said in March that Maki "resigned his position as director after looking at the direction of the university and chose to take on a different career path."
Lee said the consideration of a YMCA on campus and "the unknown that that brought" was "tough" for those working in campus recreation.
"Are we gonna have a role (in the YMCA)? Are we gonna have a job?" Lee said in March.
Maki has declined to answer The Sunflower's questions about his resignation.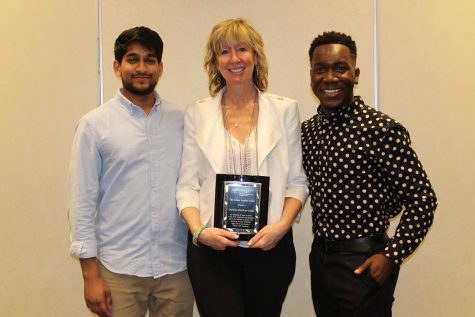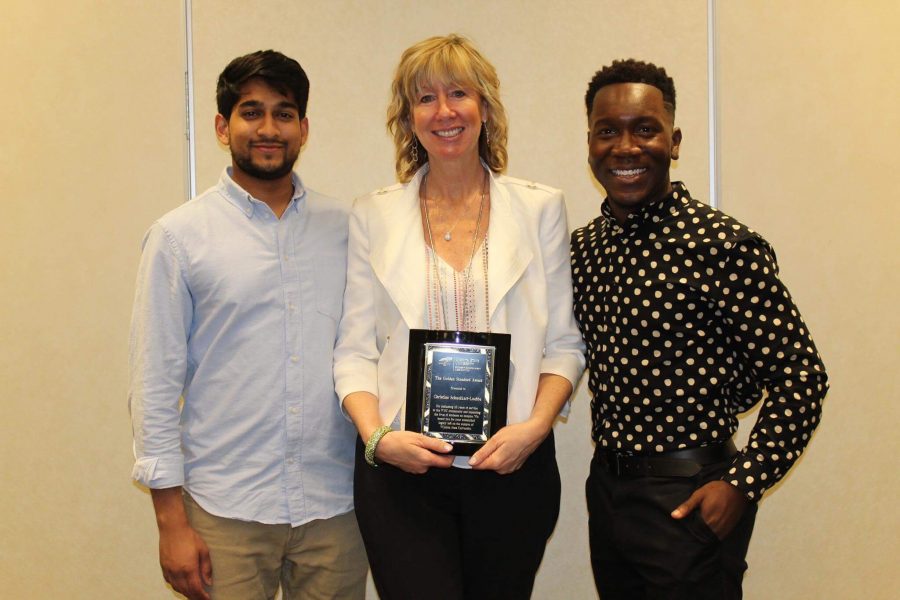 CHRISTINE SCHNEIKART-LUEBBE
Schneikart-Luebbe resigned one day before spring break and two days following a vote of no confidence in President John Bardo by the student senate. Her resignation also came just over a week following Maki's.
Schneikart-Luebbe's sudden resignation after 23 years of employment at the university left students questioning whether she resigned willingly or was forced out of her position. Several paid advertisements in The Sunflower have questioned the circumstances of her resignation.
Schneikart-Luebbe's separation agreement states that she and the university "mutually agree" to end her employment.
Although the agreement states that Schneikart-Luebbe's job duties and responsibilities ceased March 17, her employment would not officially end for another year.
Schneikart-Luebbe will continue to receive her full salary and benefits until March 16, 2018,  according to the agreement. Her salary for fiscal year 2017 was $131,954.
The agreement also states that Schneikart-Luebbe will receive an additional $80,000 in two $40,000 lump-sum payments.
Schneikart-Luebbe's non-disparagement agreement states that she is not to "interfere with, advise, or otherwise counsel employees or current students of (Wichita State University) concerning any matter involving Wichita State University or its administration."
She also agreed to avoid actions or statements that are "disruptive to the mission and goals of (Wichita State University.)" These additional non-disparagement clauses were not included in Adams-Birch or Maki's severance agreements.
The university also agreed to avoid statements or actions to "damage or lower (Schneikart-Luebbe's) reputation, embarrass or humiliate her."
Schneikart-Luebbe and WSU agree that breach of the "mutual non-disparagement" agreement "would be difficult to determine." If either were to violate it, they agree to pay the other party "at least $5,000, or such higher amount that can be proven, for each violation."
Until March 16, 2018, or until she starts new employment — whichever occurs first — Schneikart-Luebbe will be on administrative leave status and retain her title of associate vice president of student affairs, according to the agreement.
Additionally, any statement made by the university concerning Schneikart-Luebbe's employment will be "mutually prepared and approved by (Schneikart-Luebbe), with input from her counsel, and (Wichita State University)." This includes her resignation statement.
"I have determined it's time to move on to the next opportunity. I have loved working with students and their families and alongside great people to advance this wonderful university. I've also reached the difficult decision that it's time for me to move on to my next challenge," the resignation statement said.
"I look forward to taking a little time to spend with my family while determining what my professional chapter will be. I wish the best for Wichita State University and all its great people."
Schneikart-Luebbe signed the agreement March 31. Teri Hall, vice president of student affairs, signed it May 18.
Joseph Shepard, former student body president, expressed concerns to The Sunflower when Schneikart-Luebbe took a 30-day leave last October leave for undisclosed reasons.
He described what he saw as the bullying of Schneikart-Luebbe by other administrators.
"I think that Christine was put in this position to fail — to give the administration a reason to let her go," Shepard said in October.
"I've seen her be bullied. I've seen her not have a seat at the table where she should," he said.
Shepard said at the time that Schneikart-Luebbe's circumstances reminded him of a former student government faculty advisor.
In 2015, Vice President of Student Affairs Wade Robinson's contract was terminated after he stepped out of line with the administration, Shepard said.
Robinson claimed that he was retaliated against by university administration and eventually lost his job for expressing concern over the handling of a rape accusation against a student-athlete in 2013.
Shepard said in October he thought Schneikart-Luebbe could be destined for the same treatment by the university as Robinson.
"I can't ignore the signs," Shepard said.
Schneikart-Luebbe has declined to answer The Sunflower's questions about her resignation.
—Records obtained by Chance Swaim
View Comments (17)