UPD officer was suspended last year; no more information available
An officer from the Wichita State Police Department was placed on suspension in October, according to a listing on the Kansas Commission on Peace Officers' Standards and Training's website.
Officer Bradley Agnew was suspended Oct. 30, 2018 from the WSU Police Department, the suspension listing says.
No other information about the suspension is given, and campus police would not provide more information Friday.
Police Chief Rodney Clark said he was unable to comment or give any information about the suspension because it happened before he fully transitioned into being chief.
Clark fully assumed the role of police chief in October, he said. He has been working in the department since summer 2018. The suspension is dated Oct. 30. Clark said that date may have been when the agency took final action, "but it wasn't submitted by me."
Clark said the only person able to provide any comment or additional detail about the suspension is Bob Hinshaw, who was the university's interim police chief before Clark assumed the role.
"He's retired now — doesn't live in the state anymore," Clark said. "You would have to ask him."
The Sunflower was unable to contact Hinshaw over the weekend.
Clark said "it's public law" that he can't comment on the suspension.
"I can't comment on it," Clark said. "I know for certain I'm not able to comment on anything I did not do.
"All I could say is it was before October. I haven't suspended anyone since I've been chief."
Leave a Comment
About the Writer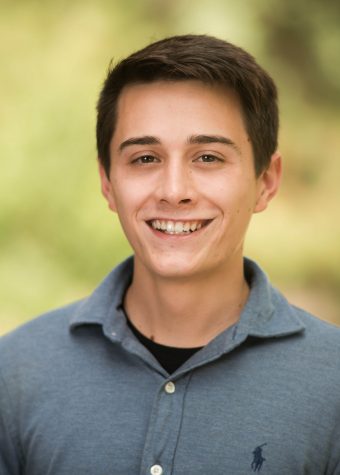 Andrew Linnabary, Former digital managing editor
Andrew Linnabary was the 2018-2019 Digital Managing Editor of The Sunflower. He studied journalism and minored in English. Linnabary is from Wichita, Kansas.