3 leaders leaving after this semester
Three student affairs leaders are leaving Wichita State.
Maureen Dasey-Morales, associate vice president for student affairs and wellness, is leaving for Carnegie Mellon University in Pittsburgh, Pennsylvania, to accept the position of associate vice president for community health and well being. 
Samantha Greenberg, coordinator of first year programs, is leaving for George Mason University in Virginia to accept the position of associate director of family programs.
Chad Warrick, coordinator of fraternity and sorority life, is leaving for Pennsylvania State, said Teri Hall, vice president for student affairs. Warrick will continue working with fraternity and sorority life at his new job, he said.
Dasey-Morales started at WSU in August 2001. In May of 2016, as part of a restructuring of student affairs, Dasey-Morales was promoted from director of counseling and testing to a newly-created position of assistant vice president for wellness. Dasey-Morales' responsibilities include the counseling and testing center, campus recreation, student health services and disability services at Wichita State.

Dasey-Morales is leaving in the midst of key decisions about the addition of a YMCA on Innovation Campus and a expansion and consolidation of Wichita State's student health services and counseling and testing services in the Health and Wellness Center inside the YMCA.
Hall said Dasey-Morales' departure would not slow progress on the planned on-campus YMCA.
"We are moving right along," Hall said.
Hall said the staff working on the YMCA and wellness center project would now report to her, in light of Dasey-Morales' departure.
Dasey-Morales said the concept was something she had pushed for since she came to WSU.
"The concept of seeing all those services as part of a holistic, taking care of students and teaching students, that's been something I've been pushing for a long time," Dasey-Morales said at her farewell celebration Monday in the Rhatigan Student Center.
Dasey-Morales' last day at WSU is Friday.
Hall said WSU has already begun a nationwide search for her replacement.
"The goal is, we'll have candidates on campus after school starts in January," Hall said.
"We're going to miss her, but she also has a great opportunity at Carnegie Mellon," Hall said. "Sad for us, but happy for her."
Greenberg's responsibilities included transition programs, WSU Reads, and peer leaders.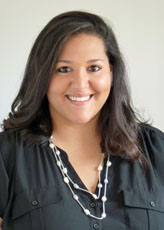 "I'm leaving because it will be closer to home," said Greenberg, who is from Maryland.
She said leaving WSU was part of her plan to move forward with her career.
"I knew coming here that I was only going to be here for two or three years, and I'm at the two-and-a-half year mark," Greenberg said.
She said her time at WSU was "amazing."
"I learned a lot and grew a lot. I'm taking away a lot of great memories."
Greenberg's last day at WSU was Wednesday.
The search for Greenberg's replacement will be handled by the academic affairs division, where Greenberg worked.
Warrick's responsibilities include Interfraternity Council, Multicultural Greek Council, Order of Omega, Greek Leadership Curriculum, Greek Public Relations and Marketing.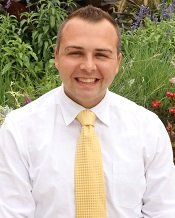 "I'm originally from northeast Ohio, so I'll be closer to home."
Warrick said WSU students were "the best students I've had the privilege to work with.
"I really had a great experience."
Warrick's last day at WSU is Thursday. Hall said the university hopes to have a replacement for Warrick early spring semester.
View Comments (3)
About the Contributors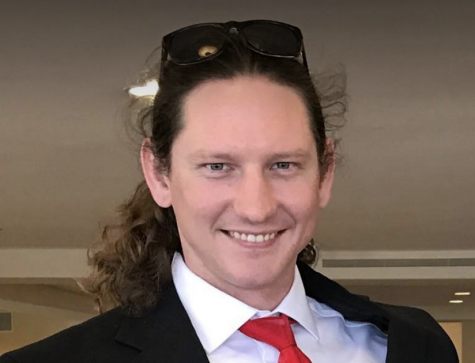 Chance Swaim, Former Editor in Chief
Chance Swaim was the Editor in Chief of The Sunflower from fall 2017 to spring 2018.

Swaim was a graduate student in the English Department working...
Jenna Farhat, Former news editor
Jenna Farhat was the news editor of The Sunflower. Farhat majored in creative writing.